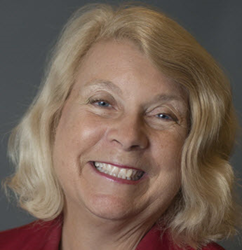 Delight your top customers as if they are laying golden ostrich eggs.
Daytona Beach, FL (PRWEB) October 22, 2014
Bookstores discount pre-orders of this book. Betsy exclaims, "Business leaders are in for a treat. They will learn how to spark their profits."
Betsy spoke to over 50 entrepreneurs at conferences for women business owners. All knew the top 20% of their customers produced 80% of their profits and were eager to learn new ways to profit from the 80/20 rule.
Her book coaches how to apply this law to specific businesses. Each chapter updates one of Aesop's fables, relates his message to marketing, and guides readers to use this strategy in their businesses.
The first four chapters advise business managers to focus on quality, compete on strength, delegate weaknesses, and describe key customers.
Chapter four tells a story about Harley-Davidson. Willie G Davidson and his friends saved Harley from bankruptcy by delighting its most profitable customers. As a result, Harley-Davidson attracted similar customers and restored its reputation and profits.
Harley's story is similar to a tale by Aesop, an ancient Greek storyteller: "A man was given a goose that laid golden eggs. But his gratitude soured into greed. 'Why must I wait for wealth to come in driblets?' He impatiently killed the goose, but only found blood and guts were inside of her. Aesop summarizes, 'In their hunger for wealth, greedy people lose all.'"
All businesses are blessed with highly profitable customers. If they delight these loyal, heavy users, they will keep "laying golden eggs" for years. But greedy entrepreneurs neglect their most profitable customers and in their hunger for more profit, eventually lose their top customers," admonishes Dr. Betsy Kruger.
How much do top customers bless a business? Mathematicians, researchers, and business people have confirmed the 80/20 rule is a universal law of results. For example, it predicts the top 20% of the customers will produce 80% of the profits.
Few business people realize the top 4% will produce 64% of the profits. The 80/20 rule also predicts the top 1% will produce over half of the profits.
Your marketing strategies should delight these top customers as if they are laying golden ostrich eggs!
Peter Drucker, a legendary marketing consultant, concludes, "The aim of marketing is to know and understand the customers so well that the product or service fits him and sells itself."
Dr. Betsy Kruger coaches women business owners. Her prior book, "Top Market Strategy: Applying the 80/20 Rule," enriches graduate marketing courses. Her company, Strategic Power, is certified by WBE and WOSB. You can order Aesop's Keys to Profitable Marketing from bookstores. For more information, please visit her website or contact Dr. Betsy Kruger for articles, speeches, and coaching.