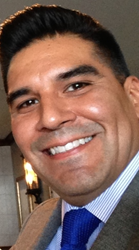 "There are plenty of great reasons to expand to the Silicon Valley", says Mr. Ochoa. "CardCash is excited to have greater access to the people, the products, and the partnerships."
Brick, NJ (PRWEB) October 23, 2014
CardCash.com, the web's leading secondary gift card marketplace, announced today the hiring of Tom Ochoa, who will be leading the business development team and will stand at the helm of CardCash.com's expansion into Silicon Valley. Mr. Ochoa will assume the position of Senior Vice President of Business Development where his duties will include expanding CardCash.com's growing list of corporate partnerships, and will head the new CardCash.com office in Silicon Valley. The Silicon Valley office will operate alongside CardCash.com's offices in New York and New Jersey.
"Adding someone with Tom's experience in the pre-paid industry to our team is invaluable for CardCash's growth", says Elliot Bohm, CEO of CardCash.com. "He has been part of the pre-paid industry for many years, and was one of the first executives in the secondary gift card market during his time with Plastic Jungle. We look forward to benefiting from his expertise as we continue our expansion, with Tom overseeing our expansion into Silicon Valley."
Mr. Ochoa has been hands-on in the Pre-Paid market for more than a decade. He has project managed several Point-of-Sale integrations for Blackhawk Network's domestic expansion and was key in developing the technology blueprint for the international expansion of Blackhawk Network, Inc. Mr. Ochoa previously worked at Incomm as well.
In 2011, Mr. Ochoa joined Plastic Jungle, Inc. and successfully built and managed the Merchant Services and Technical Operations organizations. In this role, Tom partnered with retailers to optimize the consumer experience in the secondary gift card market. He defined and implemented solutions in which gift cards were secured at the point of exchange that eliminated the risk of fraud.
"I am excited to bring my enthusiasm and pre-paid domain expertise to a talented and thriving organization", said Mr. Ochoa. "CardCash continues to provide innovative solutions for customers to find value from the gift cards they receive. As the SVP of Business Development, I look forward to leading the efforts that will create lasting relationships between partners and CardCash. It will be these relationships that will enable customers to find the greatest value from their gift cards, while retailer's gift cards are put in the hands of those customers who really want them."
Mr. Ochoa will be working out of Silicon Valley, CardCash.com's first venture into the world's largest tech hub. "There are plenty of great reasons to expand to the Silicon Valley", says Mr. Ochoa. "CardCash is excited to have greater access to the people, the products, and the partnerships. This expansion creates the opportunity to tap into a broader network of resources in the Gift Card and Alternative Payments industries in Silicon Valley. The team and I are excited to collaborate with and learn from those tried organizations. We also anticipate this expansion will create greater product awareness and result in new customer acquisition."
Annual gift card sales exceeded $113 billion in the United States in 2013, with 27% of gift cards recipients not having redeemed the gift cards they received last year. CardCash.com provides a simple and secure online exchange that helps consumers convert their unused cards into cash for as much as 97% of face value. Those in the market for gift cards, meanwhile, can buy credit to top national brands at a discount as high as 40%.
About CardCash.com
Based in Brick, New Jersey, CardCash.com offers the country's largest and most secure selection of discounted gift cards online, and has been profitable since its founding in 2008, even as it more than doubled sales each year. The company was ranked #14 out of 100 on Forbes' list of America's Most Promising Companies for 2014. For three years running, Inc. magazine has included the company on its prestigious Inc. 500 list of the fastest growing private companies in America.
In November 2013, CardCash raised Series A venture funding from Guggenheim Partners, a global financial services firm, and in July 2014, CardCash entered into a partnership agreement with Incomm, the global gift card giant.