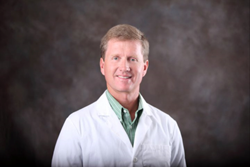 Burley, ID (PRWEB) October 21, 2014
This October, Ronald Rice, DDS celebrates Dental Hygiene Month by offering his patients the LANAP® protocol, a state-of-the-art laser treatment for gum disease. At his dental practice in Burley, ID, Dr. Rice performs this FDA-cleared procedure to target bacteria and diseased tissue. Patients experience significantly less pain and trauma than with the traditional scalpel surgery used for gum disease treatment.
Gum disease begins below the gum line with a build-up of plaque. This sticky paste consists of bacteria and acids from food, and it collects around the base of the teeth. If it is not removed with regular brushing, flossing and professional dental cleanings, plaque hardens and becomes tartar. Gums quickly become irritated by this substance, which can only be removed with special dental tools, and which rapidly leads to infection. Irritation, tenderness and swelling are generally the first symptoms a patient notices. Scheduling an exam at Dr. Rice's dental practice in Burley, ID can prevent the disease from progressing and causing further damage.
When the infection is not treated in the early stages, pockets of bacteria form that pull the gums away from the roots of teeth. At this point, most dentists recommend a scalpel surgery to eradicate bacteria, infection and tartar. The gums are cut and peeled away to expose the affected area, and after it has been thoroughly cleaned, they are stitched back in place. This invasive procedure causes trauma and requires weeks to heal. In some cases, the gums never fully reattach, resulting in recession and root sensitivity.
Dr. Rice is one of a few dentists in the country who is certified to provide the LANAP® protocol. Rather than cutting the gums, he inserts the PerioLase® MVP-7™ laser tip below the gum line to treat gum disease, eliminating the need for sutures. Healthy gum tissue is not harmed while bacteria and infection are removed, and the tissue is stimulated to reattach to the tooth. The laser cauterizes the area, so there is little bleeding, and patients who receive this minimally invasive treatment can expect to recover in days rather than weeks.
More information about the LANAP® protocol is available on Dr. Rice's website, or patients may also call or visit his dental practice in Burley, ID to schedule an appointment.
About the Practice
All Smiles Dental is a general practice offering personalized dental care for patients in the Burley, ID area. Dr. Ronald Rice offers treatments to patients such as dental implants, All-on-4 implants, gum grafting, cosmetic dentistry, TMJ treatments, endodontics and sedation. Dr. Rice also belongs to the one percent of dental professionals currently providing the LANAP® protocol, the first FDA-cleared laser procedure for gum disease and periodontal treatment. To learn more about All Smiles Dental and their dental services visit their website at http://www.allsmilesdentalidaho.com/ or call (208) 647-0647.