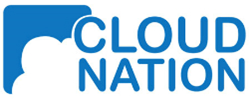 We can now deliver Cloud services from end to end!
Pine Brook, NJ (PRWEB) October 29, 2014
Leading North American cloud solutions aggregator Cloud Nation, Inc. today announced that it has successfully completed the acquisition of CA based Cloud Nation, LLC. a cloud management company and solutions platform.
As a result of the acquisition Cloud Nation now provides a complete suite of cloud subscription and support solutions to serve the SMB reseller market nationwide. This suite of solutions are made available via the Amazon Elastic Cloud Computing Platform while utilizing the Amazon Simple Storage Service to maintain competitive retail costs.
According to Rocco Corage, Vice President of Business Development for Cloud Nation, "The cloud adoption economy is absolutely exploding. We started using Cloud Nation about a year ago as a customer and were so impressed with the functionality and reliability that we pursued it as an acquisition. The manner in which Cloud Nation has constructed their systems is extremely reliable, powerful and scalable, helping companies large and small convert their strategy from one-time hardware purchase scenarios to a subscription based cloud solution. Cloud Nation is in the position to enable technology partners with the ability to embrace todays cloud economy."
According to Steve Ferman, CEO at Cloud Nation, Inc., "Having spent nearly 30 years focused on emerging technologies, security and managed services, it was immediately evident that Cloud Nation, LLC was a powerful system to further our corporate mission. The simplicity and scalability of the Amazon Elastic Cloud and its architecture allows us to customize it for individual companies rapidly."
About Cloud Nation, Inc.
Privately held, New Jersey based Cloud Nation is continuing efforts to further its lead as a Cloud Solutions Aggregator by empowering resellers in the SMB and mid-sized market. Cloud Nation, Inc. has over a decade of experience with cloud based products and is a leader in custom cloud migrations and implementations. Cloud Nation's Channel Partner program is designed so that resellers maintain client ownership while offering best-in-class cloud solutions. For more information visit us at http://www.cloudnation.co.
Cloud Nation, Inc. Contacts:
Rocco Corage, VP Business Development, 877.922.3282
Steve Ferman, CEO, President, 877.922.3282