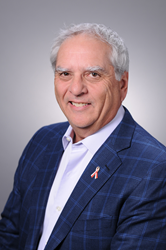 Rockville, MD (PRWEB) October 21, 2014
Dr. Steven N. Rice honors Dental Hygiene Month this October by providing patients in Rockville, MD with unique, progressive solutions to gum disease and missing teeth. Timely treatment of these oral issues is critical because bacteria below the gum line has been linked with many severe health complications, including heart disease, stroke and diabetes. Tooth loss causes deterioration of the bone structure often leading to the loss of more teeth and changes in appearance adding years to the patient's look.
The primary cause of gum disease is poor oral hygiene, but there are many other risk factors that increase the likelihood of infection below the gum line. These include some prescription medications, genetic predispositions, hormonal fluctuations and tobacco use. Symptoms such as redness, swelling and bleeding appear as bacterial pockets form and pull the gums away from the teeth. Bacterial pockets also cause bone destruction, which loosens teeth so that they may shift and sometimes even fall out.
The look of a person's smile is altered when a tooth falls out, but there is a much more serious consequence. When tooth loss occurs, the anchoring bone no longer has the critical stimulation that the root provided. The facial structure begins to shrink as the jaw bone is reabsorbed, and left untreated, the bone loss causes even further damage to the appearance of the face.
Dentures and bridges replace the crown of the tooth, but they do nothing to arrest the bone loss that occurs because they can provide no stimulation to the jaw bone. In Rockville, MD, Dr. Rice offers dental implants to his patients with missing teeth. The base of the implant acts similarly to tooth roots, anchoring the crown to the jawbone and providing stimulation. This results in a replacement that looks, feels and acts like a natural tooth.
Patients in Rockville, MD who would like to celebrate Dental Hygiene Month with gum disease treatment and dental implants to replace missing teeth can find more information on Dr. Rice's website, or call his office to schedule a consultation.
About the Practice
Advanced Laser Gum Surgery- Institute of Washington is a periodontal practice offering patients personalized dental care in Rockville, Maryland since 1981. Dr. Steven N. Rice received a Doctor of Dental Surgery degree from the University Of Maryland School Of Dentistry. He continued his education as a General Practice Resident in the United States Army, where he was awarded a Medal of Commendation. He studied periodontics at the Medical College of Georgia and was recognized as a Diplomate of the American Board of Periodontology upon completion. Dr. Rice is part of one percent of dental professionals providing the LANAP® FDA cleared laser procedure for gum disease treatment. To learn more about Advanced Laser Gum Surgery Institute of Washington and their dental services visit their website at http://www.advancedgumsurgery.com and call (240) 747-7355.