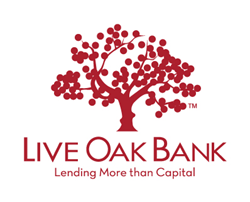 This event will allow us to place even more life-changing Service Dogs with children and veterans at no cost to the recipients.
Wilmington, NC (PRWEB) November 13, 2014
Live Oak Bank is proud to be the Presenting Sponsor for the inaugural Casino Night Charity Event for paws4people at the City Club de Rosset on Saturday, November 15, 2015. The evening will include cocktails and hors d'oeuvres while guests play the traditional casino games of Blackjack, Craps and Roulette. All proceeds from the fundraiser will go towards training, which typically costs an estimated $35,000 per dog.
"We are so grateful Live Oak Bank is making our inaugural Casino Night Benefit possible," expressed Kyria Henry, Founder and CEO of paws4people Foundation. "This event will allow us to place even more life-changing Service Dogs with children and veterans at no cost to the recipients."
"Live Oak was founded in 2008 as a bank that lent solely to veterinarians," stated Vince Dailey, General Manager for Live Oak Bank's Veterinary Division. "Over the years, we have diversified our portfolio, but we remain loyal to the veterinary community and want to offer our support whenever possible. As a dog owner, I understand how having a four-legged companion makes a difference in someone's life."
"As a company that strongly encourages economic growth in the Port City, we want to support organizations in the public, private and non-profit sectors that choose to be headquartered here," commented Laura Petty, Public Relations for Live Oak Bank. "Like Live Oak, paws4people is based in Wilmington but is a national organization. It is amazing to see what they have done to improve the lives of people locally and all across the country."
About Live Oak Bank
Live Oak Bank was founded in 2008 to provide small business loans to professionals across the country looking to start or expand their business. Aside from acquisitions and refinancing, Live Oak's lenders specialize in real estate loans and ground up construction projects. The bank originally began lending to veterinarians, and has since expanded not only into other healthcare-related industries, but into specialty areas as well. Having such a keen industry focus and trade specialists on board, enables the bank to offer an exceptional level of service to the client. To learn more about Live Oak Bank, please visit http://www.liveoakbank.com.
Contact:
Laura Petty, Marketing Programs Manager
910.796.1676 office
laura.petty(at)liveoakbank(dot)com
Live Oak Banking Company. Member FDIC. 2014 Live Oak Banking Company. All rights reserved.