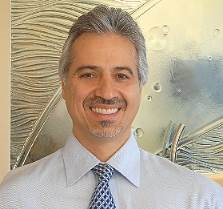 Carlsbad, CA (PRWEB) October 21, 2014
Dr. Al A. Fallah is proud to announce the availability of a new gum recession treatment in Carlsbad, CA, that treats the condition with less pain and recovery time compared to conventional methods. Those suffering from receding gums are invited to learn more about the minimally invasive Pinhole Surgical Technique™ (PST™). PST™ is known for delivering immediate cosmetic results in less time than traditional gum grafting.
The Pinhole Surgical Technique™ is a new and innovative procedure that makes it possible for Dr. Fallah to avoid using a scalpel or sutures in the treatment of receding gums. The doctor is able to instead utilize special instruments and a small hole through which the gums can be repositioned. The result is immediate cosmetic improvements for patients, and it is possible for the doctor to treat multiple sites in a single visit. The availability of this gum recession treatment in Carlsbad, CA is significant, as there are many cases of gum recession that go untreated over concerns relating to having to undergo an invasive procedure. With the Pinhole Surgical Technique™, this is no longer a valid concern.
Most patients experience receding gums as a result of gum disease, a widespread problem in the United States. In fact, the Centers for Disease Control and Prevention (CDC) report that 47.1 percent of all American adults suffer from some form of the disease. This is a fact that should raise a fair amount of concern, as gum disease has also been linked to cardiovascular disease, diabetes, and cancer in several recent studies. Since gum recession can be caused by factors other than gum disease, it is likely that many members of the population are currently dealing with this problem or will find themselves in need of treatment in the near future.
Patients who are now in need of gum recession treatment in Carlsbad, CA can contact Dr. Fallah's office to schedule an appointment for a consultation. During this time, the doctor will be able to discuss the nature of the procedure and evaluate for other treatment options that may be available to each individual patient.
About the Doctor
Dr. Al A. Fallah is a general and cosmetic dentist offering personalized care for patients in Carlsbad, CA. Dr. Fallah is a graduate of the University of California Los Angeles, where he earned his Doctor of Dental Surgery degree. He has numerous certifications in aesthetic dentistry, dental implants, orthodontics, sedation dentistry and holistic dentistry fields, and has been named San Diego's Top Dentist Award. Dr. Fallah is committed to offering patients the latest technology and modern techniques for the greatest possible care. To learn more about Dr. Fallah and the services he provides please visit his website at http://www.dentistryforsandiego.com or call (760) 730-1600.