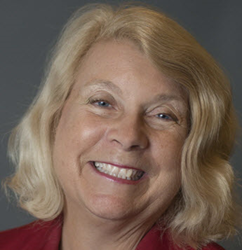 Discover an easy formula of success
Daytona Beach, FL (PRWEB) October 23, 2014
In the September 2014 issue of MBR, D. Donovan, Senior Review for the Midwest Book Review, describes reasons to select this book.
She says, "Business leaders who look for more than the usual dry approach to marketing, who wonder whether the 80/20 rule is a proven fact, and who seek real-world applications of this cornerstone of business achievement will find the book to be a vivid, essential discussion."
Donovan compares "Aesop's Keys" to typical business books. "Where other business books would approach marketing decisions with generalities, Aesop's Keys provides specifics; right down to tables that predict how much a narrow focus will magnify profits. For example, one marketing decision is to develop distribution channels that consistently 'wow' customers in its target market."
The evaluator provides examples. "Key marketing strategies such as profiling preferred customers, adding value, and pruning unprofitable products or services are introduced and then applied at every step of the way. More than merely conveying the 80/20 rule, Aesop's Keys encourages business leaders to revise their marketing plans and effectively apply the 80/20 rule to various aspects of marketing their businesses."
Donovan highly recommends "Aesop's Keys."
"The bottom line? Business leaders seeking profitable results through new, applied directions will find that Aesop's Keys to Profitable Marketing provides an easy formula of success for virtually any business endeavor, from running a health clinic to selling product."
Dr. Betsy Kruger coaches women business owners. Bookstores will release this book on Saturday. Her prior book, "Top Market Strategy: Applying the 80/20 Rule," enriches graduate marketing courses. Her company, Strategic Power, is certified by WBE and WOSB. You can order Aesop's Keys to Profitable Marketing from bookstores. For more information, please visit her website or contact Dr. Betsy Kruger for articles, speeches, and coaching.