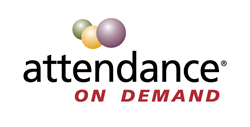 As the Patient Protection and Affordable Care Act (PPACA) goes in full effect in 2015, healthcare organizations without workforce management strategies have even more cause for concern
Livonia, MI (PRWEB) October 22, 2014
Attendance on Demand announces the release of a white paper on key healthcare labor trends facing long-term healthcare and cost-effective technology solutions to control labor costs. Every healthcare organization struggles to balance federal- or state-mandated staffing requirements and caregiver-to-patient ratios without blowing the budget. But they also have to comply with federal wage-and-hour obligations such as overtime pay (under the Fair Labor Standards Act) and medical leave (covered by the Family Medical Leave Act).
A time and attendance system offers a unique advantage for effective labor cost management. With the right features and functions, the system can help managers take control of their labor costs in real time and gather the data needed for responsive decision-making.
Reducing labor costs also demands optimizing schedules, managing overtime, automating compliance and improving oversight. So, for long-term healthcare facilities looking to better manage labor costs, the right time and attendance system offers an immediate return.
"As the Patient Protection and Affordable Care Act (PPACA) goes in full effect in 2015, healthcare organizations without workforce management strategies have even more cause for concern," said Beth Baerman, Director of Communication at Attendance on Demand. "Under the Act, as many as 32 million newly insured people – many who are aging – enter the nation's healthcare system, putting a strain on current staff and increasing labor costs."
Download the whitepaper, Long-Term Healthcare Trends: Managing Labor Costs: http://www.attendanceondemand.com/resources/whitepapers/longtermhealthcare-laborcosts.html
About Attendance on Demand
Attendance on Demand employee time and attendance service supports the labor management needs of thousands of companies and over a half million employees across North America. Launched in 2006, Attendance on Demand is a rapidly deployed, cloud-based solution that minimizes a company's risk and technology investment while providing advanced features for securely managing labor data — calculating pay rules, scheduling employees, budgeting labor, and automating record keeping for labor law compliance. With standard uptime over the industry average of 99.995% and above average customer retention rates Attendance on Demand removes the worry of maintaining expensive infrastructure. An extensive North American distribution network helps organizations use Attendance on Demand to reduce labor expenses and improve decision-making.
http://www.attendanceondemand.com
1-800-465-9980