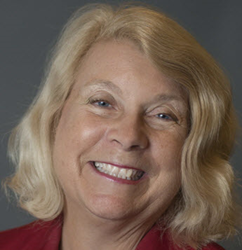 My book coaches business leaders to spark their profits.
Daytona Beach, FL (PRWEB) October 23, 2014
Donovan, Senior Review for the Midwest Book Review, praises Dr. Betsy Kruger's book in the September 2014 issue of "MBR Bookwatch."
Her book review mentions three ways to apply the 80/20 rule to marketing: focus on quality, price as valued, and delegate weaknesses.
Donovan says, "Aesop's Keys doesn't just sprinkle in real-world models to spice up theory: it centers upon some 24 examples that clearly show how to apply the 80/20 rule to various marketing decisions, explaining basics such as why quality beats quantity every time, when discounted pricing fails, and how to leverage limited resources by using suppliers."
According to Donovan, the book shows how the wisdom in Aesop's fables can apply to marketing decisions. For example, promotions should be empathetic, not egotistical.
Donovan says, "Each business insight is cemented by a business-oriented vignette paired with an actual Aesop tale. In one tale, a businessman asks Aesop to evaluate a promotion for his business and Aesop mocks him for being 'his own trumpeter.' In contrast, effective promotions empathize with key customers, demonstrate value, and provide prospects with concrete and specific information. Business savvy about promotions is summarized with the Aesop Key to trumpet empathy."
Donovan considers Aesop's Keys as more practical than other business books.
She says, "All aspects have been covered elsewhere to some degree or another; but presenting them under one cover in a format that consistently and effectively cements theory with real-world marketing decisions makes Aesop's Keys a powerful standout in a genre replete with overly complex or poorly thought-out works."
Bookstores around the world are discounting this book prior to its release on Saturday.
Dr. Betsy Kruger coaches women business owners. Her prior book, "Top Market Strategy: Applying the 80/20 Rule," enriches graduate marketing courses. Her company, Strategic Power, is certified by WBE and WOSB. You can order Aesop's Keys to Profitable Marketing from bookstores. For more information, please visit her website or contact Dr. Betsy Kruger for articles, speeches, and coaching.