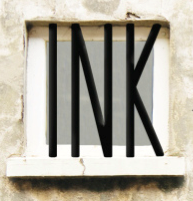 Houston (PRWEB) October 22, 2014
The country's most ambitious prison writing program, INK, announces winners of its first national prison writing contest. Vidahlia Press and Publishing House, Inc., an independent book publisher, launched INK in 2013 to provide a literary outlet for those who are incarcerated in federal, state and county institutions.
This year's winners were chosen from a pool of thousands of nationwide literary submissions.
"The phenomenal talent of today's contest winners will help shine additional light on the great waste of mass incarceration in America," said Roy J. Rodney Jr, Publisher and President at Vidahlia Press and Publishing House, Inc. "They hold their own among the many literary legends who have written from behind the bars, walls, and cages of the American Prison system."
Today's announcement coincides with the 19th Annual Day of Protest Against Police Brutality, Repression and the Criminalization of a Generation. This event is part of the National Month of Resistance to Mass Incarceration, an effort that aims to stop the unjust incarceration of nearly three million people in the United States; the highest rate of incarceration in the world. Vidahlia Press and INK join the fight to strike a blow against mass incarceration by shedding a new light on talent in prison and offering these individuals an opportunity to become successful literary artists.
The first place winners of the INK: Prison Writing Contest will receive either $500 or a correspondence course at Adams State University in Colorado. Adams State University has generously offered to provide at least one scholarship for our contest winners. The top three in each category and several others will be featured in the upcoming publication entitled From These Many Rooms: An Anthology of Selections from the INK Prison Writing Contest which can be preordered at http://vidahliapress.com/
Poetry Winners:
1st Place "Poem 1 – 5" by Edward Ji
2nd Place "Antonio Machado Wrote the World" by Francisco Wills
3rd Place "Bird's Eye View" by Sydney Duff
Drama Winners:
1st Place One Man Show or Asher by Christopher Myers
2nd Place Oldhead by John Griffin
3rd Place High Risk by Roy Gutierrez
Fiction Winners:
1st Place Snowless Inside by Patrick Kinney
2nd Place As Close As You Get by Scott Gutches
3rd Place Heartland by Jacob Silva
Nonfiction Winners:
1st Place For Shame by Sonya Reed
2nd Place Cotton Patch Kid by Thomas Miller
3rd Place Come Break Me Down by Chris Dankovich
For further information contact:
Maria De Jesus
Director, INK: A Prison Writing Contest
Vidahlia Press & Publishing House, Inc.
(713) 966-6788
contact(at)vidahliapress(dot)com
-END-