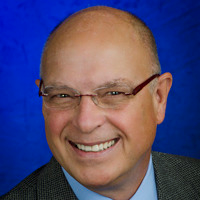 Scottsdale, Ariz., (PRWEB) October 22, 2014
New brain pathway research that advances our understanding of the processes that go into everyday decision-making has been released, offering up new ways of understanding the human condition.
Advances in Mind-Body Medicine, a peer-reviewed quarterly journal, has published in its fall 2014 edition a study authored by Thomas Collura, Ph.D., and co-authored by Ron J. Bonnstetter, Ph.D., Target Training International, Ltd.'s senior vice president of research and development, et al.
The study creates models for understanding individuals' emotional and behavioral pathways during the decision-making process. In addition, the study applies Bonnstetter's, et al.'s models to chronic anxiety, depression, paranoia and risk-taking, and provides suggestions for increasing the positive functions of the brain.
"It's absolutely thrilling to share with journal readers and the public the findings from our unique brain research, which gives us key insights into the way the brain makes decisions," Bonnstetter said. "One of the most exciting aspects is how this research applies to our understanding of everyday decisions — from what car to purchase to what person to hire."
The study details:

An operational model of brain-based decision-making that provides a common language for psychiatrists, psychologists, counselors and other mental health professionals
A brain path activation model to understand individual differences in decision making and psychopathology
A discussion of frontal lobe electroencephalography (EEG) asymmetry, which TTI's Center for Applied Cognitive Research has been researching for years, and provides analysis of this method.
The role of both right hemisphere parallel and left hemisphere serial scanning in rendering decisions
A proposal of the brain paths that explores both past experiences and future implications during the decision-making process.
Bonnstetter and Collura presented this study Oct. 16-19 in San Diego during the 22nd annual conference of the International Society for Neurofeedback and Research.
"Advancing progress into ongoing brain research provides a new understanding into what processes impact human behavior, cognition and emotion," said Bill J. Bonnstetter, chairman and founder of TTI Success Insights and Target Training International, Ltd. "This study is vital to our continued research into the Science of Self™, which applies to our work crafting and refining the most valid and research-based assessment solutions available."
In addition to Collura and Bonnstetter, Carlos P. Zalaquett, Ph.D., LMHC; and Seria J. Chatters, Ph.D., were co-authors on the study.
Advances in Mind-Body Medicine explores the relationship between mind, body, spirit and health, as well as the clinical, social and personal implications of a medicine that acknowledges the whole person. To read the article, visit http://www.ttisuccessinsights.com/articles_papers/19. To order copies of the printed journal, visit http://www.advancesjournal.com.