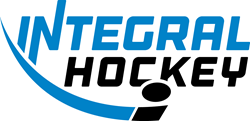 Integral Hockey has now given me the perfect opportunity to not only repair them, but also get involved in a solid company.
Buffalo, New York (PRWEB) October 23, 2014
Since the arrival of composite repair services, sending broken sticks in for repair meant having to deal with substantial loss of flexibility in the sticks – typically affecting several inches on either side of the break, along with a considerable increase in weight. The Integral Hockey repair system involves taking these broken sticks and repairing them applying true composite aerospace technology with the end result - no noticeable change in respect to weight, flex, kick-point and balance. Players at all levels are reporting no compromise in the dynamics of their repaired sticks, in addition to experiencing the cost-savings benefits. Additional details along with testimonials and a video clip showing the performance of a repaired composite stick may be found on the Media page at the Integral Hockey website: http://www.integralhockey.com
Integral Hockey's goal is to provide everyone involved within the hockey community -- whether it be teams, players, or parents -- not only a trusted source in affordable composite stick repair, but in addition, offer superior quality and workmanship utilizing true composite aerospace technology. In Langille's own words, "We have taken a very real problem, solved it with the most high-tech solution on the market, and we're delivering it at a price that will work for everyone. Something we are very proud of."
The company has just introduced their own line of high-end composite hockey sticks with the first ever extended warranty. The company claims that the i-stick, and its warranty is designed to save the hockey community even more money, while providing a value added service to their franchisees.
About Integral Hockey – Buffalo
"I enjoyed an 18 year NHL career, since retiring in 2002 I've watched the game of hockey evolve in many fantastic ways. But it has become more expensive for families to truly enjoy playing with more than one child in the game. My 3 boys love to play and all play college and Junior hockey. Sticks continue to be our main expense. I have over 40 broken sticks looking to get fixed. Integral Hockey has now given me the perfect opportunity to not only repair them, but also get involved in a solid company. I repaired over twenty sticks so far in the last 2 weeks and all are looking and feeling like a brand new stick. This is a great opportunity for families to save money and recycle sticks so their kids can continue to practice and play at the highest level possible."
Grant Ledyard
18 year NHL Veteran
1028 NHL Games
Ledyard, who will be operating under the name Integral Hockey Western New York, is excited at the prospect of bringing a value-added service to his community, and one that he feels will help to substantially reduce hockey-related expenses, i.e., composite stick replacement, with a high-tech, quality alternative.
"We are excited to work with Grant, and have him represent Integral Hockey in the city of Buffalo. Grant is very involved in local sports, and I believe that he will help many local hockey players and families as equipment and registration costs continue to rise," stated Langille.
For general information, visit http://www.integralhockey.com. For repair inquiries, contact Grant, at 716-601-8797, or visit http://www.integralhockeywny.com