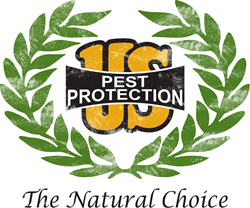 I love my daughter and couldn't more proud of the hard work she put in to making this video
Nashville, TN (PRWEB) October 23, 2014
Parents now have the perfect resource to teach their children about insects, which can be viewed at http://www.uspest.com/blog/lovely-insect-show/.
The video, entitled "The Lovely Insect Show," was created by Hendersonville-based pest control company U.S. Pest Protection and is hosted by company President Erica Brister's adorable daughter Lovely.
"I love my daughter and couldn't more proud of the hard work she put in to making this video," said Erica Brister, President of U.S. Pest.
With 10 million different types of insects found around the world, it's important to know which are harmful and which aren't. Much of the available information about insects is taught by adults, which can often fail to make a personal connection with children."The Lovely Insect Show," on the other hand, is a show by kids for kids. With songs like "The Itsy Bitsy Spider," kids will find the show relevant, interesting and fun.
By learning about the various types of insects, children will be prepared to face a world that's full of them. The video teaches which types of bugs to stay away from, the kinds that are friendly, and the ones that warrant an immediate call to U.S. Pest.
U.S. Pest is the number one pest control company in Tennessee. The company provides a variety of pest control services, from termite control to rodent removal. In addition to helping individuals tackle their pest problems, U.S. Pest offers a variety educational resources to the community to help people learn how to deal with bugs and rodents in a safe and effective manner.
About U.S. Pest
Established in 1985, this family-owned company has served over 30,000 homes in Nashville and Middle Tennessee and was rated by the PCT Magazine as one of the top 100 Pest and Termite Control Companies in the United States. Led by Erica Brister, U.S. Pest has quickly become one of Tennessee's premier pest control companies by providing remarkable customer service and offering natural pest control products that protect the environment while effectively getting rid of pests. Learn more about U.S. Pest by visiting http://www.uspest.com.