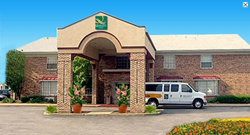 "At every stage we have attempted to introduce new features to our parking service so that we can meet the increasing demands...."
St. Louis, MO (PRWEB) October 28, 2014
Greenbee Parking has announced their new deals for the upcoming travel season. As always, the young service provider has not failed to wow us with their flexible offers and incredibly cheap STL airport parking rates. What stands out with the new deals are their new partnerships and expansion plans that are poised to offer more for every customer. Since their inception they have come up with more and more innovative offers at every stage and the new offers show that they have kept up to their reputation, much to everyone's delight. Now all travelers using the St. Louis (STL) airport can expect great parking spots instantly, no matter when they book or for how long they want to secure the space. They can expect these advantages and great customer service without paying a premium price for it too.
"At every stage we have attempted to introduce new features to our parking service so that we can meet the increasing demands for better parking," said Christine Cooper – Marketing Coordinator, Greenbee Parking. "Our customers are looking for safe and secure spots which offer them a no hassle travel experience without burning a hole in their pockets. That is exactly what we have been able to achieve and we hope to make better offers through our cheap STL airport parking rates."
Lambert–St. Louis International Airport Parking Information
Lambert–St. Louis International Airport has a rich history behind it along with being a busy and popular airport. But it is also known for one other thing and that is its excellent customer service record. It connects with over 90 destinations, both national and global, and witnesses around 15 million passenger footfalls each year. With over 250 daily arrivals and departures it is famous for its synchronized flight schedules and impeccable air traffic control. Increasing business and passenger volume means more pressure on ground traffic which in turn means more demands for airport parking. With the public efforts to expand the parking facilities we also have instances of private participation, like Greenbee Parking. These joint efforts have led to massive expansion of parking offers at affordable and cheap STL airport parking rates.
The Greenbee Airport Parking Solution
Greenbeeparking.com is the connection between consumers and parking vacancies in close proximity to major airports and seaports. The parking spaces are very affordable because the company has negotiated discounted rates with major hotel chains for the parking spaces that are not currently occupied. Here's how it works.
Greenbee Parking puts the available inventory of parking spaces on their website to be reserved by business and leisure travelers looking for cheap airport parking. This alternative method for finding parking equates to significant savings for the traveler. You can learn more about their offers from (http://youtu.be/RWc3dqhugFA) or via the web at http://www.greenbeeparking.com.
About Greenbee Parking
Greenbee Parking is the nation's most innovative long term parking company, with a new way of making long term parking affordable. The company is rapidly adding new airports to its network.