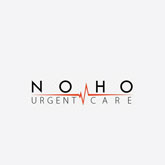 No one should be out of options when it comes to receiving necessary urgent care.
Los Angeles, CA (PRWEB) October 21, 2014
The team at NoHo Urgent Care proudly announces the latest deal for patients, which is a medical exam offered at $85. This represents a large discount compared to rates offered at other centers. The medical exam covers various types of injuries or medical concerns, these include seasonal influenza viruses, physical sports injuries, and routine check-ups.
"Our clinic is highly dedicated to making high quality medical care available to patients. That is why we offer medical exams at such a great rate. We also want to keep up with the rising demand for urgent care around the local area. No one should be out of options when it comes to receiving necessary urgent care," said a staff member at NoHo Urgent Care.
NoHo Urgent Care is available Monday through Saturday from 8:30 am to 7:00 pm. Patients who require treatment can receive exams on a walk-in basis with no appointments required. Exams can be provided based on availability for the patients. Flexible scheduling allows for exams to be provided at the most convenient times.
Medical exams are required for individuals who participating in sports programs or traveling abroad. A clinical staff will review the health history of the patient and perform a comprehensive medical exam. Patients can bring forms from other health institutions or employers to ensure accurate, timely, and personalized treatments.
NoHo Urgent Care operates in the North Hollywood, Los Angeles, and Woodland Hills areas. The clinic also provides seasonal medical services such as flu shots and travel vaccines. The doctors have served the region for multiple decades. As one of the largest centers of urgent care in the area, the center is actively involved in community programs that support public health.
The team at NoHo Urgent Care provides consistent care for patients on a weekly basis. Based in the Los Angeles area, the clinic serves locations throughout the region. NoHo Urgent Care can be contacted for more information at http://www.nohourgentcare.com/ or by calling (818) 428-1009.