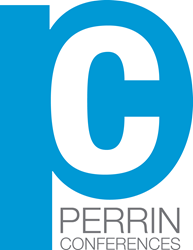 "Just a short note to tell you that I found the NYCAL conference to be 'among the best'! It was a virtual 'Who's Who' of NYCAL-from judges to plaintiffs' attorneys to defense counsel-and the topics were real live issues we confront."
Berwyn, PA (PRWEB) October 22, 2014
Perrin Conferences, renowned leader in joint plaintiff/defendant litigation conferences, today announced its fourth annual Litigating Asbestos Cases in Today's Environment Featuring Insights from the Bench: The Judicial Perspective, scheduled for Tuesday, December 2, 2014 at the New York Athletic Club in Manhattan.
Each year in the United States, health claims associated with exposure to asbestos products trigger billions of dollars in potential liability costs that impact every sector of the economy. With hundreds of thousands of claims subject to high-stakes litigation, a backlog of cases across the country continues to mount and all involved parties share an ever-increasing pressure to determine the optimal resolution for each case.
Against this backdrop, Perrin Conferences' goal is to provide an open forum for discussion, where all perspectives in complex litigations are brought to the table and mutually beneficial insights are shared in a thoughtful and creative learning environment.
Perrin Conferences' chairs for the event—Jennifer W. Darger, Esq., Darger Errante Yavitz & Blau LLP, New York, NY; Julie R. Evans, Esq., Wilson Elser Moskowitz Edelman & Dicker LLP, New York, NY; and Perry Weitz, Esq., Weitz & Luxenberg P.C., New York, NY—will moderate and weigh in on the discussion.
The Judges and Special Master participating in the conference are:

Hon. Richard T. Aulisi, Fulton County Supreme Court
Hon. Sherry Klein Heitler, Supreme Court, New York County
Hon. Barbara Jaffe, Supreme Court of the State of New York, Civil Term
Hon. Cynthia S. Kern, Supreme Court of the State of New York, Civil Term,
Hon. Joan Madden, Supreme Court, Civil Branch, New York County
Hon. Charles C. Merrell, Lewis County Supreme Court
Shelley R. Olsen, Special Master for NYC Asbestos Litigation
Hon. Martin Shulman, Supreme Court Appellate Term, First Department
Perrin's New York event has grown in both attendance and stature with each passing year. In 2013, the conference drew more than 200 leading professionals together representing the legal, insurance, scientific and medical communities. Speakers and attendees participated in an intense, one-day session of information sharing on the latest trends shaping the outcome of asbestos litigation.
This year's discussion will focus on the current regulatory environment, growing economic challenges, recent rulings, plaintiff and defense strategies, scientific and medical evidence, ethical considerations, as well as the logistics, complexities, and advancements in how the court system is processing and adjudicating the rising volume of asbestos related cases.
In addition, the conference will provide Continuing Legal Education (CLE) Credit for qualified attendees.
For the detailed agenda, registration and hotel information, please visit http://www.PerrinConferences.com.
***
About Perrin Conferences
As the leading national provider of joint plaintiff/defendant litigation conferences, Perrin Conferences offers comprehensive and specialized continuing legal education (CE/CLE) in an atmosphere of learning, networking and sharing. The company's conferences attract influential leaders and foremost talent in the legal industry to discuss current topics in litigation through mock trials, presentations and webinars, setting the standard in professional litigation education and networking.
# # #
Contact:
Martin Nee
Perrin Conferences
T. 617-670-8425
M. 617-548-4373
mnee(AT)perrinconferences.com
http://www.perrinconferences.com