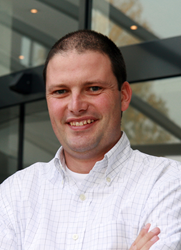 Staggering amounts of data make it increasingly difficult to analyze using traditional methods. Applying OR expertise makes your business stronger and customer-centric,
Atlanta, GA (PRWEB) October 23, 2014
"Bigdata Analytics Today" has listed ORTEC Consulting Group among the world's leading big data consulting firms. In today's business environment, information and the ability to extract actionable insights from information offer a competitive edge. ORTEC Consulting Group provides services that allow companies to approach these data opportunities strategically. Since 1981, ORTEC has enabled companies like Coca-Cola, Shell, TNT Express, Ikea and KLM to leverage their data in order to increase turnover, lower cost, reduce environmental impact and achieve better business results.
"We are proud to have been featured among the top big data analytics consulting companies," says ORTEC Consulting Group CEO Michael van Duijn. "We live in the data age. In fact, the staggering amounts of data being produced make it increasingly difficult to analyze it using traditional methods. Applying Operations Research, Mathematics, Advanced Analytics and Big Data Technology expertise to that same data will make your business stronger, smarter and more customer-centric. Our talented team takes great pride in helping companies improve their business through data-driven decisions."
Featured among the likes of Microsoft, IBM and ORACLE, ORTEC 's services help businesses discover how mature their analytical capabilities are, what analytical or technical capabilities should be developed and which steps need to be taken to take full advantage of advanced analytics. Read more about ORTEC Consulting Group or click here to view the full list of big data analytics consulting firms.
Connect with us via social media:
Twitter: @ortecconsulting,
LinkedIn: https://www.linkedin.com/company/ortec-consulting-group
Facebook: https://www.facebook.com/OptimizeYourWorld
About ORTEC Consulting Group
ORTEC Consulting Group is a business division of ORTEC, the world's leading provider of advanced planning and optimization solutions and services. ORTEC has over 1,800 customers worldwide, over 750 employees and offices in Europe, North America, South America and the Pacific Region.