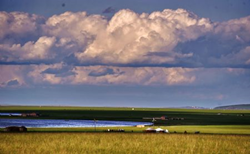 Lhasa, Tibet (PRWEB) October 23, 2014
According to China National Tourism Administration, the concept of environmentally friendly tourism will be further promoted as the central guideline of China tourism in 2015. " In accordance with this major trend, Tibet Vista, one of the leading tour operators specializing in Tibet travel operation and consultancy, will launch brand-new prairies trekking routes in Tibet in 2015." Catherine, Marketing Director of Tibet Vista.
"Known for its highest altitude and most comprehensive alpine landscape in the world, Tibet has long been favored as one of the ultimate travel destinations." Yu Yungui, Vice Director of Tibet Tourism Bureau. " Yet, the tourism resource of Tibet has far from being developed enough. As the majority of tourists flockto major attractions like Potala Palace, Jokhang temple, Namutso Lake, etc, still many more natural wonders remain unvisited and are worth exploring." he added.
To diversify the Tibet travel, Tibet Vista managed to promote prairie tour to worldwide tourists. In fact, Tibet was one of the five major prairies in China covering one fifth of natural grassland of China, especially the boundless northern Tibet featuring stunning scenery and mystery. In addition, the legendary and tough Tibetan nomads who were born and prospered on this inhospitable plateau formed an unique sight to explore.
Tourists could meet Tibetan nomads, visit their tents and enjoy the grand horse-racing especially in every August. The bustling nomadic fair and campfire dancing and singing, together with ancient monasteries and alpine wildlife,etc would definitely change one's stereotype of Tibet travel and help tourists gain a comprehensive understanding of genuine Tibet and its people.
About Tibet Vista
Tibet Vista , the top online Tibet tour operator, annually sends more than 2,000 individual travelers and over 100 tour groups to Tibet. It helps travelers to obtain the Tibet Travel Permit, book air/train tickets to Tibet and customize their tours.