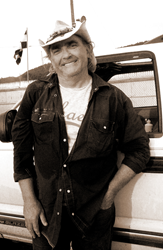 It's hard to describe this guy - mind blowing guitar, beautifully crafted songs, flawless delivery... remarkable is the best word I have. Dean Manning, San Antonio
Dallas, Texas (PRWEB) October 23, 2014
Eric Sommer, Americana Singer and Guitar Player Extraordinaire, makes his way back to the dust line and sets in for a few months in Texas.
Texas and Eric Sommer have a history of making beautiful music together. The dust line shows are perfect for an artist like Mr. Sommer, and the musical history of the dust line and the Panhandle include Deep Elum. The echos of Robert Johnson are everywhere.
Texas Shows for this tour include:
October 22 - Red Light Cafe, Atlanta Georga
October 24 - House of Blues, Dallas Texas
October 26 - Wake the Dead, San Marcos, Texas
October 29 - The Speakeasy, Austin, Texas
November 4 - The Rhino, Shreveport, LA
November 7 - Opening Bell, Dallas, Texas
November 15 - House of Blues, Dallas, Texas
December 3 - JP's Hops House, Houston
December 6 - The Mill, Charleston, SC
December 12 - The Midtown, Little Rock, AR
While Eric Sommer is skinnin' the cactus in Texas, "Europe, Europe" is the break-out single off Rainy Day Karma, closely followed by "Red Queen". "Europe, Europe" seems to be heading off the charts in the EU and has hit 3.4 million plays on England, France, Netherlands and GDR Radio.
With open tunings, slide guitar, lap-slap tone guitar and a remarkably aggressive fingering style approach, watching Eric Sommer will make you jump out of your seat and holler for joy!
There are very few players who have maintained this authentic American style of guitar and Eric Sommer is one of the very best.
____________________________________________________________________________
For Music Samples please visit iTunes or Eric Sommer online for additional schedules or contact him at eric(at)ericsommer(dot)com or call 202-255-1995. Additionally, you can find Eric Sommer on Facebook, too. RAINY DAY KARMA is also available on other popular sites.
Eric Sommer is represented by Clyde is Thinking, and PR programs are managed thru Pea Patch Island Entertainment; For more information, promo/appearance requests or to set up an interview, please contact Gary Curry at 609-202-5021.