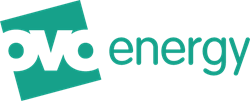 Rant & Rave encourages OVO's staff to get competitive but in the best possible way
Coventry (PRWEB UK) 22 October 2014
As an award winning utility provider built around what's best for customers, OVO Energy partnered with Rant & Rave to co-innovate a system that would supercharge its customer relations to ensure best in class service.
The custom built Rant & Rave technology invites customers to score the performance of the agent they have spoken to out of 10 and also share their thoughts about the service in their own words. Engaging with customers to draw real-time feedback on their experience with OVO during a specific call or email, has meant that the company can get a feel for the mood of its customers instantly and can rectify any issues or concerns raised within minimal time.
All feedback is understood in real-time using text analytics and is presented back to OVO team members to show how they are being rated. Used not just as a training tool, the gamification of the process also creates a sense of healthy competition amongst the team. Each staff member has a bespoke avatar displayed alongside their own customer reviews with the overall aim of creating peer-to-peer competition and a strong customer-centric culture.
As a challenger brand, OVO Energy is focused on delivering first class customer service. Recently recognised in a poll by MoneySavingExpert.com as number one for customer service (82% great), ahead of all 27 energy suppliers, the supplier also placed first for overall satisfaction in the energy helpline Customer Satisfaction Awards, demonstrating the value of developing innovative technologies to improve customer experience and engagement.
Jason Sharpe, Managing Director at OVO Energy said: "We chose to work in partnership with Rant & Rave to develop a tool that would keep us ahead of the curve in the energy market. The response rate exceeded initial projections, with over 50% of customers engaging and leaving feedback.
"This technology has proven that our customers are truly engaged, empowering us with the ability to deliver first class customer service."
Gamification in business has proven hugely effective, however OVO is the first energy company in the UK to use this method to track feedback and employee performance.
Its implementation, together with the introduction of a Service Resolution Team, saved the company £2,685 in preventing complaints in its first month alone, with a positive reduction in customer complaints, since implementation, despite their customer base growing by over 160,000 in the last seven months.
Rew Golding, Key Account Director at Rant & Rave says: "OVO is a fantastic brand with an outlook that is young, innovative, and perfect for the game-ready nation we have become. The key thing is to make liaising with the company as easy as possible while encouraging staff to give their best customer service. Rant & Rave encourages OVO's staff to get competitive but in the best possible way - agents are competing on their softer skills and are rewarded for the most important part of their roles - how they make their customers feel.'
"Many consumers have lost trust in the top six energy companies so now is the perfect time for OVO to step up, gain trust and show what they can do. Like OVO, we are a challenger brand, and understand their approach to business – standing out from the crowd and disrupting the marketplace to make a difference."
*Ends*
About Rant & Rave
Rant & Rave was launched in 2000 by Nigel Shanahan and is one of the UK's leading customer engagement specialists, counting half of the FTSE as clients.
It's multi-channel solutions let brands proactively communicate with and listen to the Voice of the Customer to manage and measure their experience. By providing solutions which are customer, not brand, centric Rant & Rave helps its clients to transform Ranters into Ravers and turn happy customers into lifelong advocates.
To find out more about Rant & Rave visit http://www.rantandrave.com
About OVO Energy
Headquartered in Bristol, OVO Energy is one of the leading independent suppliers in the UK retail market. Since it entered the market in 2009, it's grown to nearly 400,000 customers, created over 600 jobs and it's currently recruiting for over 150 more.
OVO's guiding principles are simplicity, transparency and fairness in all of its operations: make the energy industry easier for consumers to understand and make sure prices reflect the actual cost of doing business so customers know they're getting a good deal.
For more information, please see: http://www.ovoenergy.com