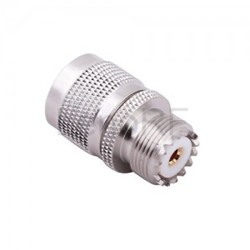 (PRWEB) October 23, 2014
LenoRF, a reliable electronics accessory manufacturer, has introduced its new selection of N Male RF Connectors for RG58. In addition, the company's marketing specialist has announced that all its clients can enjoy a deeply discounted price, up to 35 percent off.
According to the marketing specialist, the electronics accessories offered by LenoRF have been highly praised and appreciated by the consuming public. To facilitate worldwide customers, the company will create items in the coming months.
"We are very excited to announce our new versions of N Male RF Connectors for RG58. All our products are featured with durable materials. I think new and old clients will like the new items. Indeed, a lot of our products enjoy a high reputation in the global market. Our purpose is to make more practical items to facilitate the international distributors," he says.
LenoRF has been working in the electrical industry for over ten years. As one of the industry pioneers, it feels obligated to meet the great demand for high quality electrical accessories. Most of the time, its great N products are offered at affordable prices. Worldwide clients are encouraged to take advantage of the current promotion.
About LenoRF:
LenoRF is an online supplier of high-end electrical equipment. It is a China-based company that aims to provide customers with high quality products at the lowest possible prices. Customers can try the company's products through sample orders with a long-term contract. Most customers come back soon after receiving their first deals.
More details about the company's useful products can be found at http://www.rfcnn.com/N-Male-Clamp-For-LMR400-Short-Version-RF-Connector-417.html