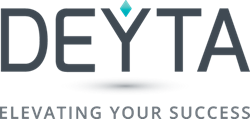 We truly understand the unique challenges faced by hospices and how this transition impacts their on-going QAPI initiatives therefore; we're working very closely with hospices to ensure a smooth and successful transition to the new survey.
Louisville, KY (PRWEB) October 22, 2014
Deyta, LLC announced today that after completion of the mandatory training session held by the Centers for Medicare and Medicaid Services (CMS), it received full approval to administer the CAHPS® Hospice survey, also known as Hospice CAHPS. Hospice CAHPS was developed using the same process as other Consumer Assessment of Healthcare Providers and Systems (CAHPS®) surveys with the intent of collecting and providing comparative quality data across Medicare-certified hospices.
All Medicare-certified hospices serving 50 or more survey-eligible decedents during a reference year will be required to contract with an approved vendor for survey administration, and provide the decedent and caregiver data to the approved vendor on a monthly basis. To provide fair comparison across hospices, survey vendors must follow strict guidelines and protocols for survey administration, data collection and processing, and submission of data to the data warehouse for submission to CMS.
To ensure a smooth transition and compliance with the mandatory "dry-run" requirement for Hospice CAHPS, Deyta will administer the Family Evaluation of Hospice Care (FEHC) survey for December 2014 decedents and will begin administering the Hospice CAHPS survey with January 2015 decedents. This transition plan ensures that a hospice has ample time to meet the protocols of compliance but, will also continue delivering valuable quality data from FEHC to support Quality Assurance Performance Improvement (QAPI) initiatives as data from the new survey is compiled and analyzed.
"Our extensive experience following complex procedures and protocols for the Home Health CAHPS® survey coupled with our experience as an industry leader in the administration of the FEHC survey gives hospices that select Deyta for this new survey an advantage," said Liz Silva, Deyta's Director of Hospice. "We truly understand the unique challenges faced by hospices and how this transition impacts their on-going QAPI initiatives therefore; we're working very closely with hospices to ensure a smooth and successful transition to the new survey."
Deyta's Hospice CAHPS program ensures CMS compliance but, it also maximizes a hospice's investment by providing more industry-leading features to assist in improving performance and delivering quality care. Hospices that partner with Deyta will benefit from:

Real-time access to survey results as they are processed.
Month-of-service reporting that easily ties results back to operations, offering greater insight into what drives performance.
A quality dashboard, comprehensive suite of reports, and patient-level drill-down to quickly pinpoint opportunities for improvement.
Comparative analysis right down to the clinician level to incentivize staff and hold them accountable.
Fully transcribed comments and verbatim comment reporting that groups comments by topic to provide the greatest insights into what caregivers are truly saying.
Comment Alert! system that immediately notifies a hospice by email of any negative or serious comments for quick action and prompting of service recovery.
Easy program implementation and ongoing support from a dedicated CAHPS team of individuals specializing in development, implementation, and client service.
On staff, hospice experts to answer pressing questions and provide guidance in the areas of quality and performance improvement, and data analysis.
Visit Deyta's Hospice CAHPS Resource Page to learn more about Deyta's Hospice CAHPS program. For immediate information, hospices may contact Deyta at info(at)deyta(dot)com or 888.893.1937 x151.
About Deyta, LLC
Deyta's software and services for hospice, home health, and healthcare agencies provide high definition answers with precision guidance derived from mountains of data. We eliminate indecision and uncertainty to provide clarity on what is important and what to do about it. Our solutions for advanced analytics, business intelligence, satisfaction surveys, and success services enable agencies to:
Better satisfy patients and their families.
Attract more high-value referrals.
Improve total operational and clinical quality.
Create enterprise efficiencies and cost control.
Elevate the success in every aspect of your organization.
Deyta's solutions enhance existing systems within your organization by integrating silos of information across the enterprise to provide quick access to accurate, easy-to-understand information to optimize quality of care, caregiver satisfaction, financial growth, and regulatory compliance. Deyta can help your whole agency improve by bridging gaps in data, systems, knowledge, and processes to guide you to elevated results.