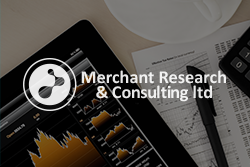 London, UK (PRWEB) October 22, 2014
Uranium is currently produced in around 20 countries across the globe. Kazakhstan is the world's unrivalled leader in terms of uranium output volume; the country calls for 38% of the world metal production. Australia (31%), Kazakhstan (12%), Russia (9%) and Canada (9%) together account for the largest chunk of the global uranium reserves.
Uranium value has recently decreased, following the closure of nuclear reactors in Japan. Uranium prices are forecast to escalate in the years ahead, given the insufficient mine production and unfulfilled demand.
Despite rather small consumption, the global thorium industry witnessed a number of new projects due to the rising popularity of the material as a nuclear energy source. Researches of thorium reserves are presently conducted in such countries as China, India and Norway. Meantime, Canada, Brazil, USA, India and South Africa are carrying out thorium exploration and developmental projects. Canada, USA, Greenland, Australia possesses the largest thorium reserves.
Topical research study "Uranium and Thorium: 2014 World Market Review and Forecast" elaborated by Merchant Research & Consulting Ltd is now available at mcgroup.co.uk
Report Details:
Title: Uranium and Thorium: 2014 World Market Review and Forecast
Published: July, 2014
Pages: 180
Price: US$ 2,550.00
http://mcgroup.co.uk/researches/uranium
The report gives an all-round analysis of the current global uranium and thorium sector and provides an insight into the historical background. The study reviews profiles of key market players and describes main manufacturers. It offers extensive data on the main market trends, including supply, production, demand and consumption by country and globally. Besides, a detailed assessment of the key geographical markets for uranium and thorium is provided. The report examines the competitive landscape within the uranium and thorium market. In addition, the study gives updated information on main products, featuring its major application spheres. Furthermore, forecast for the uranium and thorium sector till 2018 is included in the research.
Reasons to Buy:

Obtain clear understanding of the current uranium and thorium market situation globally and across the main geographies.
Receive extensive data on prospective partners, suppliers and competitors.
Get access to the detailed prices statistics.
In-depth market forecast will enhance the process of making decisions.
Get an up-close look at the consumption, production, export and import statistics.
Gain full knowledge of the market trends over the recent years.
Comprehensive information on the market will help to raise sales and deepen footprint in the industry.
More topical reports by the publisher can be found at Merchant Research & Consulting page.