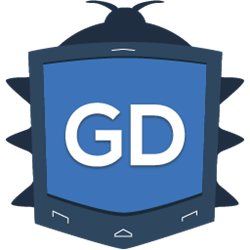 GapDebug remembers apps, so debugging is "app-aware," saving time when moving between apps.
Dallas, Texas (PRWEB) October 22, 2014
Genuitec, a maker of productivity tools for developers, announces the General Availability (GA) of GapDebug as a full solution, free for mobile app developers. The GA release is a culmination of user-requested features to create the ultimate debugging platform for PhoneGap.
Download GapDebug here: http://www.genuitec.com/products/gapdebug
Get the best for debugging PhoneGap.
1. Full debugging, no limitations. Live, interactive debugging of control flow, integration testing, log files, monitoring, storage exploration, profiling, statistical process control, and JavaScript breakpoints.
2. Per-app tracking of breakpoints and files. GapDebug remembers apps, so debugging is "app-aware," saving time when moving between apps.
3. Seamless installation and usage, no hacking command lines or setup. Debug apps on the actual device, where they're meant to be debugged. No special instrumentation required; there is no need to build debug support into an app.
For a look at the ease of debugging apps with GapDebug, watch this cool video: http://youtu.be/cBr1-CU_ZAk
But, it is more than just debugging, GapDebug includes 5 other killer features:
1. Auto-reconnect. It helps developers by automatically reconnecting debugging sessions for apps that close down, recognizing an app's zombie inspector (an old inspector instance brought back to life).
2. Instant debugging. When a mobile device connects, GapDebug recognizes open apps on the device that have previously been debugged, and begins a debugging session automatically. A simple toggle lets users decide which apps GapDebug remembers.
3. Drag to install. This feature avoids lost time waiting for Apple iTunes. It helps developers bypass the lengthy sync processes associated with installing apps from iTunes and Google Android (APK).
4. Experimental Snippets. This feature lets developers test APIs alongside apps. Simply run a Cordova API snippet from the Snippet library to test the functionality with an app. Adding a tested snippet into an app is made simple by copying and pasting the API into an app's code.
5. Auto-update. A highly important and effective tool behavior. GapDebug uses "evergreen" technology that Genuitec built (Secure Delivery Center) to stay constantly updated.
"It's an understatement, but the PhoneGap community has played a key part in the evolution of GapDebug. From testing to feature requests, we've heard directly from top app developers about what they need. They've helped us to tailor-make a debugger that fills the gap in PhoneGap development. We're excited to bring GapDebug out of beta and allow the mobile development world to embrace it as a standalone, free solution," says Wayne Parrott, vice president of product development at Genuitec.
Wayne Parrott is heading to Adobe PhoneGap Day in San Francisco to present on "PhoneGap Debugging." In this talk, Parrott will reveal how GapDebug's latest features help mobile developers cut through the time loss associated with the test and debug phases of development to present a full, end-to-end mobile solution.
In San Francisco? Watch Wayne Parrott's talk at Adobe PhoneGap Day US at 4:30 PM PST: pgday.phonegap.com/us2014
About GapDebug
GapDebug will always be free for local debugging. Just like PhoneGap and Cordova, simplicity for your development should be at your fingertips.
About Genuitec
Started in 1997 and counting over 16,000 companies in 191 countries as customers, Genuitec is a leader in the Eclipse open source community. As a founding member of the Eclipse Foundation, Genuitec has actively participated in strategy, development, and direction for the organization.
Today, Genuitec supports one of the largest developer communities for commercial Eclipse tools. Customers benefit from Genuitec's ongoing commitment to open standards and to the continual enhancement of the MyEclipse, Secure Delivery Center, PiPlug, and GapDebug product families with unique innovations and low subscription pricing.
Contact Genuitec today to learn more: https://www.genuitec.com/company/contact
Follow on Twitter: @Genuitec @GapDebug
Like on Facebook: facebook.com/Genuitec
Find on Google + : plus.google.com/+GenuitecHome