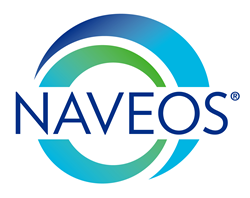 Most DSH hospitals will see reductions in their disproportionate share and uncompensated care (UC) payments in the post-ACA environment ~ Robert Gricius, NAVEOS® CEO
Sterling, Virginia (PRWEB) October 23, 2014
In the October 1st hfm article, NAVEOS® CEO Robert Gricius states most DSH hospitals will see reductions in their disproportionate share and uncompensated care (UC) payments in the post-ACA environment. He advises how hospitals entitled to these payments should take steps to mitigate the impact of these declines.
The article goes into detail on the three (3) below steps a DSH hospital can take to receive the DSH payment they are entitled:
1. Move from episodic to continuous management of Medicaid-eligible days
2. Institute an automated subsystem for tracking changes in eligibility among the hospital's patients for aid through Medicaid, Supplemental Security Income, or other sources of government assistance
3. Transition to using Worksheet S-10 as the basis for distribution of the UC payment
You may read the entire article at this link: http://www.hfma.org/Content.aspx?id=25373
ABOUT THE AUTHOR
Robert Gricius is a nationally recognized authority, speaker and expert witness in the area of Healthcare Finance managed care contract compliance/anti-trust and Medicare and Medicaid reimbursement issues. He holds a B.A. in Computer Science from the University of California, Berkeley, an MBA in Finance, and is a Certified Public Accountant in the Commonwealth of Virginia.
After a career as a hospital Chief Financial Officer and Corporate Director of Managed Care for a $1 Billion+ multi-hospital system in the Mid-Atlantic region, Mr. Gricius founded NAVEOS® in 2006. As CEO, he has led the development and deployment of the industry's only fully integrated DSH/340B software system with the associated administrative, regulatory and technical support. His leadership has resulted in the creation of electronic data interchange networks between his clients and States that have over 93% of the Medicaid membership and 100% of all Medicare beneficiaries.
ABOUT NAVEOS®
Founded by industry veteran Robert Gricius, NAVEOS® is a healthcare data analytics company that focuses on maximizing past, present and future government reimbursement streams for hospitals and other healthcare organizations throughout the United States. By utilizing its proprietary data analytics Comprehensive Online Member Population Analysis Software System (COMPASS™) system, NAVEOS® has established itself as a market leader in identifying additional reimbursement for its clients over the past ten years.
For more information, please contact Guy Patterson, Vice President of Sales at 703-870-7860 or visit the NAVEOS® website at http://www.NaveosData.com.