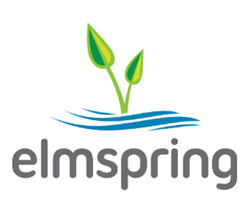 Elmspring helped open doors.
Chicago, IL (PRWEB) October 23, 2014
The elmspring acclerator, in partnership with 1871, is currently accepting applications for Session 2.0. Applications are available through November 10, 2014 and open to software, hardware, and web-based startups with innovative solutions for real estate and its related industries. The elmspring Board of Directors is seeking truly disruptive companies for the upcoming session and anticipates adding approximately seven companies to its current portfolio. Taking a generalist approach to seeking out new solutions, the Board will look at brokerage, hi-tech housing, construction, design, private equity, lending, placemaking, and more.
The next cohort will join elmspring in their recently completed office space at 1871 for an intensive three-month program starting January 5, 2015. With the addition of their private office space, participants will now receive access to all of the collaborative opportunities and perks of 1871 membership with the added bonus of dedicated, secure team space.
Companies selected into the elmspring Accelerator are also awarded a $20,000 investment and unprecedented access to an expansive network of real estate professionals. By growing companies through the elmspring network, start-ups get a head start at testing and designing products and services for real customers in the real estate industry. General operating support for the program is made possible through sponsorship from Century 21 Affiliated and Elmdale Partners.
Recent graduates of the program include ReaLync, Appoet, and College Annex. Matt Weirich, CEO of ReaLync, reflects on the experience by noting that "Elmspring helped open doors for both ReaLync as a business, but also us personally as founders. Our mentor network provided the perfect mix of guidance to propel us forward from a business standpoint as well as hone our leadership, sales, and people skills."
Graduating teams are each moving forward by hitting major milestones: Web and mobile live virtual touring platform, ReaLync closed a $300,000 seed round while adding Patrick Yoon as Director of Sales and launching pilot programs with Century 21 Affiliated, Jameson Sotheby's, and Coldwell Banker; "Infused" GPS-enabled publishing and communications tool by Appoet secured a development contract with Wrapped in Thoughts and was a featured application at the 1871 Momentum Awards; the student housing marketplace, College Annex, continues to expand with launches at twenty-one major U.S. universities and a national campus internship program.
Prospective candidates can contact elmspring for further information.