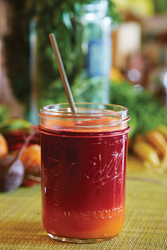 Wailea, Maui, HI (PRWEB) October 23, 2014
Four Seasons Resort Maui at Wailea has launched "Wellness Your Way," a program to help guests achieve optimal wellness through energy-focused spa treatments, fitness classes including ocean-view yoga, and healthy culinary options.
The wellness program, initiated by the five-star luxury resort's award-winning Maui spa, recognizes that the route to feeling one's best can be radically different for each guest. With this guiding principle in mind, resort guests benefit from a carefully curated and customized spa wellness program, available on an a la carte basis, with all components recommended and supervised by the Spa's director and an on-staff doctor, Mark Emerson, DC, CCP, who is a doctor of chiropractic and a clinical nutritionist.
The "Wellness Your Way" spa program launch coincides with the announcement of "Energy by Four Seasons," a corporate-wide commitment to innovation and meeting the ever-evolving needs of guests seeking to lessen the impact of daily stress through simple, effective spa treatments and programs that help rejuvenate both mind and body. For more details on Energy by Four Seasons, visit Four Seasons magazine online and follow the hashtag #FSEnergy on social media.
Four Seasons Resort Maui's Senior Spa Director Pat Makozak says, "We continually research the marketplace to bring the latest and best services and products to our discerning guests. Having the ability to truly individualize a program from our comprehensive offerings is key, which is why we invite some of the nation's top practitioners to work with us—people like Dr. Emerson--who specializes in clinical nutrition and natural treatment methods."
The "Wellness Your Way" spa program begins with a complimentary consultation with Dr. Emerson. The program is the result of collaboration between Makozak, Dr. Emerson, and Executive Sous Chef Craig Dryhurst, who has developed a signature wellness menu.
Four Seasons Resort Maui has long been a leading destination for customizable wellness programs. With "Wellness Your Way," the trio's goal is to expose guests to the wide range of health and wellness options available to them, explain and guide them through the process, and then allow everyone to integrate wellness into their Maui vacation as much or as little as they would like.
The Spa in Maui is well known for its programs and services that blend traditional Hawaiian treatments with cutting-edge services. Among the most requested service is I-Lipo by Chromogenex™, a non-invasive, no-pain, no surgery advanced laser body shaping treatment that can tighten skin, reduce cellulite and contour bodies in hard to lose problem areas. Additionally, the Resort offers an extensive portfolio of exercise programs and sports activities, many complimentary, including snorkeling and outrigger canoeing. Other activities, such as SUP yoga and kayaking, are also available.
For complete information about "Wellness Your Way" and scheduling, contact The Spa at (808) 874-2925 or visit Four Seasons Resort Maui's website.
About The Spa at Four Seasons Resort Maui at Wailea
The Spa is world renowned for its commitment to innovation, the continuous introduction of new results-oriented wellness services and products, and for its high caliber therapists. This award-winning spa features three outdoor authentic Hawaiian treatment hales overlooking Wailea Beach in addition to world-class spa facilities.
About Four Seasons Resort Maui
Maui's first and only Forbes Five-Star resort is nestled on 15 acres of the breathtaking Wailea Coast. The 380-room oceanfront property is world-renowned for its comfortable opulence, impeccable service, luxurious amenities, and for living in harmony with its environment and community. The resort in Maui is also home to one of the nation's top-rated spas committed to wellness and three of Hawaii's most acclaimed restaurants - Ferraro's Bar e Ristorante, Spago Maui and DUO, a premium steak and seafood restaurant. This sophisticated home away from home caters to the needs and interests of all generations offering world-class activities and one-of-a-kind Unforgettable Events, a museum quality art collection, three pools overlooking the azure-blue Pacific Ocean including an adults-only Serenity Pool with exclusive Missoni-designed cabanas, and more. Four Seasons Resort Maui is a Hawaiian vacation destination geared to action adventurers, those guests wishing to practice the fine art of doing nothing at all, and everyone in between.
###
Media Contact: Charlotte Novom | Novom Marketing, Inc. | 714.941.9799