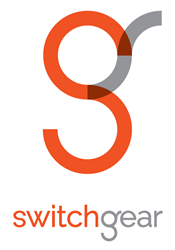 "Liz has a buoyant energy and a commitment to providing top tier service."
Tulsa, OK (PRWEB) October 24, 2014
Switchgear Search & Recruiting (http://www.switchgearrecruiting.com) is proud to announce Liz Brolick has joined the firm to further service their range of clients with top level talent in the Administrative, HR, Accounting and temporary/contract positions.
"Liz has a buoyant energy and a commitment to providing top tier service to her clients that is a natural fit with our current team & vision for the future," said Chief Talent Officer Dixie Agostino. "We are excited to have Liz on board to continue her track record superior staffing results and dynamic growth". Liz has more than 17 years of experience in management, staffing, business development, human resources, and employment law.
Client Affirmation
"Liz wins! She has won every award that is ever offered and not just once and done; she continues to win year after year. From Rookie of the Year to winning the President's Circle award every year offered, if you put a goal in front of Liz, she will not only achieve it, but surpass it. She inspires and develops her team to the same standards. Her office is consistently number one in sales and GM results to goal."
Background
Professional and Industry Experience - Proven High Performance

Strategically collaborates with Fortune 100 client on talent acquisition across a number of categories, including IT, Finance & Accounting, Procurement, and HR.
Partnered with nationwide Energy Company to place over 60 talent-scarce roles in less than 6 weeks, including the main recruiter for the Tulsa office
Maintains an above average successful completion percentage with over 80% of assigned contractors going full time with client companies.
Volunteer and Civic Leadership Experience

In the past ten years, Liz served as member, Chief Executive Officer, President, official representative & spokesperson of the League. She is currently serving as Chair of the Past President's Council, Junior League of Tulsa (2014-2015).
About Switchgear
Switchgear was born out of the idea that we can absolutely love what we do, and you can too! We take a "listen first" approach with our clients to clearly understand their current needs, company and departmental cultures and overall plans for the future.
Our mission is to change the world for the better, one person at a time, by connecting wildly talented people with amazing growth opportunities within the best companies! Switchgear was recently recognized by The Journal Record as a "Ones To Watch" among its 2014 Fast 40 honorees.
Talent Acquisition Specialists:
Energy
Engineering
Manufacturing
Procurement & Supply Chain
Information Technology
Accounting & Finance
Human Resources
Administrative
Contact
Danielle Thompson Berg - Operations Administrator
(918) 574-8757