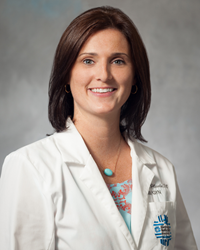 First and foremost I am a mother, wife, sister, and daughter so I can relate to my patients and strive to do so every day.
(PRWEB) October 23, 2014
Women's health specialist, Dr. Brianne Plante, DO, Ob/Gyn has joined MaternOhio Kingsdale Gynecologic Division which has been providing excellent care to women for over 50 overs. Dr. Plante is accepting new patients at two convenient office locations in Upper Arlington and Powell.
Dr. Plante graduated from the University of Hartford with a bachelor's degree in biology and chemistry and received her medical training at Lake Erie College of Osteopathic Medicine in Bradenton, Fla. She completed her OB/GYN residency at OhioHealth Riverside Methodist Hospital in Columbus, Ohio, before joining MaternOhio Kingsdale Gynecologic Associates in 2014. She is also a member of the American Congress of Obstetricians and Gynecologists (ACOG). Dr. Plante is passionate about taking care of a woman from adolescence through post menopause and truly establishing a relationship to form a partnership in their health care.
"I want to be able to create a lifelong partnership with my patients, because I believe that women most often put themselves last and focus on their family's needs before their own" said Dr. Plante. "First and foremost I am a mother, wife, sister, and daughter so I can relate to my patients and strive to do so every day."
Dr. Plante specializes in minimally invasive surgery and is certified to provide Nexplanon contraceptive. She also specializes in adolescent medicine, as she enjoys creating bonds with patients at a young age so to have a strong relationship with them through their reproductive years. She sees women for a variety of issues, whether it is abnormal or heavy menstrual cycles, infertility issues, or contraceptive needs.
"My training as an Osteopathic physician has taught me to treat the whole patient and not just the disease" said Dr. Plante. "I also am a strong believer in preventative care and nutrition which plays a large role in women's health."
To learn more about Dr. Brianne Plante, visit: http://www.moca-obgyns.com/practice-kingsdale/physicians/bio-54.html
To request an appointment at MaternOhio Kingsdale Gynecologic Associates, Inc., visit: http://www.moca-obgyns.com/practice-kingsdale/ or call 457-4827.
Dr. Plante is an active member of the medical staff of OhioHealth Riverside Methodist Hospital and OhioHealth Dublin Methodist Hospital. As a Level III Maternity Center, Riverside Methodist provides the highest level of labor and delivery care and a maternity team that devotes trusted experience and individual attention to each woman. With the da Vinci® Surgical System, our expert surgeons can provide the most advanced minimally invasive gynecologic surgery, with the benefits of less pain and faster recovery time.
About OhioHealth
OhioHealth is a nationally recognized, not-for-profit, charitable, healthcare organization with Methodist roots. Based in Columbus, Ohio, OhioHealth is currently recognized as one of the top five large health systems in America by Truven Health Analytics. It is also recognized by FORTUNE Magazine as one of the "100 Best Companies to Work For" and has been for eight years in a row, 2007-2014.
Serving its communities since 1891, it is a family of 28,000 associates, physicians and volunteers, and a network of 12 member hospitals, 25+ health and surgery centers, hospice, home-health, medical equipment and other health services spanning a 40-county area.
OhioHealth member hospitals include OhioHealth Riverside Methodist Hospital, OhioHealth Grant Medical Center, OhioHealth Doctors Hospital-Columbus, OhioHealth Grady Memorial Hospital, OhioHealth Dublin Methodist Hospital, OhioHealth Doctors Hospital-Nelsonville, OhioHealth Hardin Memorial Hospital, OhioHealth Marion General Hospital, OhioHealth O'Bleness Hospital, OhioHealth MedCentral Mansfield, OhioHealth MedCentral Shelby and OhioHealth Rehabilitation Hospital. For more information, please visit our website at http://www.ohiohealth.com.