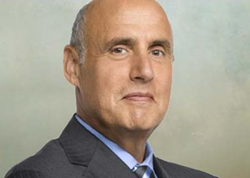 Newton, MA (PRWEB) October 24, 2014
With the whole country buzzing about the new hit series on Amazon called, TRANSPARENT Jeffrey Tambor is riding its wave of popularity, and seizing the opportunity to speak to audiences everywhere, imparting his inspirational message of "Performing Your Life" with courage, confidence, and creativity. Jeffrey Tambor is currently filling auditoriums nation-wide with his inspiring audiences to explore their personal potential and face their fears with his dynamic presentation entitled, "Performing Your Life" exclusively through American Program Bureau.
A veteran of film, television, and the Broadway stage, Jeffrey Tambor is one of the most iconic and respected character actors of his generation. As a man of many talents, Tambor is highly creative, using his overwhelming love for life and the lessons learned along the way as sparks of inspiration for his keynotes. Most people know of Tambor's versatile and accomplished acting accolades in film and television. These include his unforgettable roles in the popular programs, The Larry Sanders Show and Arrested Development, as well as in the films The Hangover II and Meet Joe Black. These roles and many others display his innate, unique acting gifts. What many people do not know is that Tambor taught at his Alma Mater and has been a teacher for over forty years, educating all kinds of people from actors to executives.
Jeffrey Tambor's hilarious and inspiring presentation, Performing Your Life, teaches viewers to discover the artists within themselves. As a down to earth and personable educator, he uses his life experiences, both dark and entertaining, to advise others to face their fears. He does this with a customizable, one-size-fits-all presentation which is part one-man show, part seminar, part question-and-answer session, and endlessly entertaining. Tambor's empowering lessons are catalysts for change, promoting introspection amongst audience members while they enjoy an event that feels more like an evening at the theatre, rather than just a keynote.
His career as a Master Teacher of actors for over 40 years has given him insight into human behavior that translates into helping all people. He draws from his own experiences within his long career to advise his audience, whatever their endeavor or interests. As a teacher, father, husband — and first, foremost and always — a student, he is inspired to cultivate a passion for learning and creativity in all kinds of groups, and professions. Tambor's captivating and personal lecture style is a performance in itself as he helps audience members realize and dismiss some of their greatest fears that hold them back from their full potential.
Organizations wishing to book Jeffrey Tambor should contact the American Program Bureau at 1-617-614-1600 for information on available dates and program topics. For more information on American Program Bureau, please visit http://www.apbspeakers.com. For a profile on Jeffrey Tambor, please visit http://www.apbspeakers.com/speaker/jeffrey-tambor
About American Program Bureau
Founded in 1965, American Program Bureau has long provided a vocal platform for the world's most forward thinking and motivational voices across government and business including former acting U.S. Secretary of Labor Seth Harris, Fast Company editor Robert Safian, Google Ideas director Jared Cohen, and others. The global leader in the professional speaking industry, APB exclusively represents hundreds of speakers and serves thousands of clients worldwide.
# # #
Contact: Bob Davis, 1-617-614-1618