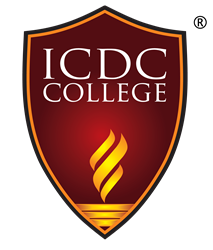 This is a tremendous honor, as we work hard to make sure that we can help make the Military and Veteran communities' educational dreams a reality. - David Hall, Chief Academic Officer of ICDC College
Los Angeles, CA (PRWEB) October 23, 2014
Military Times, one of the most prestigious Military-focused news organizations in the country, listed ICDC College as one of their 36 Best for Vets: Career & Technical Colleges. ICDC College, which offers a wide array of career training programs, is proud to have earned this distinction.
ICDC College is proud of its commitment to the Military community, and this honor is a true reflection of the school's dedication and outreach efforts.
"We're extremely excited to have made this list," said David Hall, the Chief Academic Officer of ICDC College. "This is a tremendous honor, as we work hard to make sure that we can help make the Military and Veteran communities' educational dreams a reality."
In addition to the MilitaryTimes' honor, ICDC has also been named a Military-Friendly School® by GI Jobs magazine for 5 straight years (2011-2015), meaning they rank among the top 20% of all colleges, universities, and trade schools which are doing the most to embrace America's Military heroes and families. ICDC College is also approved by the Department of Veteran Affairs as an Institution of Higher Learning (IHL), and is a member of the Servicemembers Opportunity Consortium (SOC).
The school also accepts funding from the Post 911 GI Bill®, the Montgomery GI Bill®, the Yellow Ribbon Program, the Reserve Educational Assistance Program, and MyCAA, among others. The school also has a dedicated Military team that can answer questions regarding admissions and funding. ICDC offers a convenient Los Angeles campus, as well as an online "campus." Online students can log in and learn, 24 hours a day, 7 days a week, any day of the year, and from anywhere in the world with an Internet connection. Additionally, ICDC College provides a laptop to all online students.*
The Military Times list was created using a 100-plus question survey. Schools on the list appeared to be compliant with federal initiatives related to Military education, including the White House's Principles of Excellence for military education.
For more information, please contact David Hall via e-mail at David.Hall(at)icdccollege.edu, or via telephone at (310) 482-6996 ext. 106.
Follow ICDC College's Military Division in the social media sphere at:
Facebook: https://www.facebook.com/ICDCCollegeMilitaryDivision
Twitter: https://twitter.com/icdcmilitary
LinkedIn: http://linkd.in/1FsniTK
---END---
About ICDC College:
ICDC College is a career training school with a variety of different programs that focus on developing students' entry-level skills in areas like Healthcare Management, Alcohol and Drug Counseling, Homeland Security, Business, Medical Assisting, Criminal Justice, Computer Technology, and more! Since 1995, ICDC College's dedication to students has evolved to include online Associate Degrees, and a variety of online and campus-based Fast-Track Diplomas and Certificates.
ICDC College can be found online at: http://www.icdccollege.edu. For more information about ICDC's graduation rates, the median debt of students who completed the programs, and other important information, please visit our programs page at http://ww2.icdccollege.edu/fields-of-study.
*For online students only, at no additional costs. ICDC College reserves the right to end the laptop offer at any time. Additional restrictions may apply.
GI Bill® is a registered trademark of the U.S. Department of Veterans Affairs and is not endorsed, sponsored by, or otherwise affiliated with ICDC College.