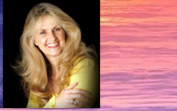 Modern teens are the entrepreneurs controlling corporations and product purchases more than ever before. Teen empowerment through YouTube, Social Media is enacted through instantaneous "thumbs up" voting or YouTubing marketing. Dr. Carol Francis
Los Angeles, CA (PRWEB) October 23, 2014
Women of Wisdom Radio Show, hosted by best selling motivational author Win K. Charles, today presents how to empower teenagers in this modern era. Dr. Carol Francis, Clinical Psychologist and Marriage, Family and Child Therapist from the Los Angeles, CA and Beach Cities area has been working with teens and parents for over 37 years. "The modern generation teenager has more power and more tools than ever to either be deplorable and mean to each other or be creative and quickly acknowledged by their peers for their savvy talents," explains Dr. Carol Francis on Women of Wisdom Radio Show today. Join the discussion live or the dialogue after the program at DrCarolFrancis.com or at http:// http://www.authorwincharles.com.
About the Host Win K. Charles:
Host Win K. Charles is truly the prime example of being a true motivator for the masses. Coping with a progressive and very debilitating complications of Cerebral Palsy, Win K. Charles has managed to be an athlete, best selling author, radio show host, and a notable artist. Win approaches each day with serious complications adjusting her movements, pains, and energies regularly as she negotiates the many serious problems of Cerebral Palsy. Simultaneously, Win has a dogged determination to move forward, empowering herself and other to not take the easy roads of laziness or "woe is me" attitudes. "I, Win" by Win K. Charles is a riveting autobiography filled with joys, amazements, tears and tenacity that will drive the readers to accomplish their dreams, now.
Win K. Charles describes herself: "I am an athlete, author and artist. I'm here to empower you to empower yourself. I help you realize that you can achieve your dreams, no matter what challenges you face, even if they seem insurmountable. Even if they would be hard for anyone to endure. I reach out to anyone who has a dream to do more and be more. I'm here to inspire you to take that dream to the next level, as I have done."
About the Guest: Dr. Carol Francis
Dr. Carol Francis as a Clinical Psychologist for teens and parents for 37 years, focuses upon serious topics facing teenagers and boldly explains that drugs, sexuality, bullying and being trapped in modern day boredom are real and present issues to address head-on, by parents, teachers and teens. Working in Southern California in the Beach Cities areas,Dr. Carol Francis notes that "The modern teen is either progressing forward in academics, sports, and social networking or is hiding behind drugs and escapism. They are likely enjoying the multiple layers of entertainment such as gaming, watching You Tubes endlessly, or social networking with chronic connection being enjoyed and abused. Empowered teenagers, now more than ever, actually are impacting the corporate world significantly and now are the key people which corporations are using via their You Tubes, websites and social networking outreaches. These teens are in charge of the consumer world in this decade. These teen YouTubers are the primary entertainers or industry entrepreneurs in charge of what products are bought and which are 'thumbs down'. These are new days with new opportunities for teenage-success and teenage-recognition and publicity. Of course all the social networking for adults and teenagers can also cause people to be lost in the bullying, sour attitudes or "woe-is-me" preoccupations.
"There has never been a more interesting time to parent teenagers nor a more important time to make sure that parents direct their teenagers' ability to be productive, engaged, excited and empowered using technology and internet and moving beyond those tools as well," describes Dr. Carol Francis on Women of Wisdom Radio show, hosted by Win K. Charles.