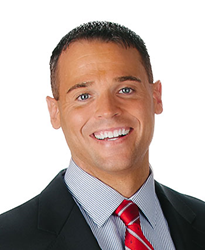 HK's Complimentary TaxGap Review is a second opinion on a franchise owner's financial health.
Madison, Wisconsin (PRWEB) October 24, 2014
Ryan J. Hauber, partner – franchise services, at Honkamp Krueger & Co., P.C. (HK), will be speaking on HK's Complimentary TaxGap Review at the Northwest KFC Franchise Association (NWKFC) Fall Meeting on October 28, 2014 in Maui, Hawaii.
Hauber's presentation, "HK's Complimentary TaxGap Review: What, Why and How this Initiative Adds Value for Northwest KFC Franchise Owners" will discuss the challenges franchise owners face with the constant changing tax situations created by the American Tax Relief Act of 2012 and the Affordable Care Act.
HK's Complimentary TaxGap Review assists franchise owners in making sure nothing has been missed in their previous tax returns, and that they are minimizing their tax liability as much as possible. It is a second opinion on a franchise owner's financial health.
"Our professionals regularly see franchise owners who didn't get their full refund," says Hauber. "This can be due to strategic advice that has been overlooked, and owners may not have claimed credits and/or deductions that could make a difference on their refunds."
The NWKFC is a regional association of the national Association of Kentucky Fried Chicken Franchisees (AKFCF). The regional association represents KFC franchisees with over 525 locations within eight states in the Northwest area of the U.S.
In addition to the NWKFC Fall Meeting, Kyle S. Kunz and Jon F. Thoms, partners at HK, spoke on the same topic at the AKFCF Fall Super Regional Meeting in Scottsdale, Ariz., Oct. 12-16, 2014.
Hauber is an experienced professional with over 15 years of global consulting experience for both public and private sectors. He is experienced in strategic business consulting and process improvement initiatives for franchisors and franchise owners focused on expanding their brands. Hauber started his career working in progressive roles for a Top 5 public accounting firm, along with several years of industry experience in management roles for a Midwest-based Fortune 500 organization. He is an established speaker who has presented and facilitated training sessions on a wide variety of business topics throughout the U.S. and Canada.
About Honkamp Krueger & Co., P.C.
Honkamp Krueger & Co., P.C. (HK) is a Top 100 CPA and business consulting firm and the second fastest growing Top 100 CPA firm in the Midwest (Accounting Today, March 2014). HK's National Franchise Service Practice partners with franchisees and franchisors from a variety of industries across the U.S. Our depth and level of franchising expertise along with our track record for providing independent and objective franchise advisory/consulting services clearly differentiates HK from all other franchise advisors across the country. In addition to its CPA practice, Honkamp Krueger includes HK Financial Services (HKFS), its wealth management affiliate; HK Payroll Services, Inc. (HKP), its workforce management affiliate; and the HK Alliance, CPA and business consulting firms throughout the U.S. sharing resources and best practices.