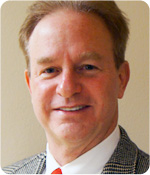 The more dominant this extremely dangerous virus becomes the better for Ebola, but the worse for mankind.
(PRWEB) October 23, 2014
Dr. Michael Steuer is the owner and medical director of the MidSouth Pain Treatment Center with five locations in and around Memphis, Tennessee. The Ebola epidemic in Sub-Saharan Africa is of great concern to Michael Steuer, not only because of the humanitarian tragedy that it has created there, but also because anxiety struck close to home when his daughter recently considered traveling to Africa for a semester abroad. Michael Steuer admits, "I absolutely forbade her from going, despite knowing how disappointing it would be for her, because I respect the virulent and highly transmissibility of this virus."
While the outbreak has not spread rapidly in the United States, Steuer explains its pernicious influence is advancing. We were told by the CDC last month that the mortality rate of infection with the Ebola virus was as high as 50%, according to a study by The Hill on October 14. "That's shocking enough," says Michael Steuer, "but that mortality statistic has now soared as high as 70%," according to new US Government data. Dr. Michael Steuer states that "there can only be one reason for this major change in mortality, and that's mutation of the virus."
A mutation is any kind of change in an organism's DNA. "These mutations can prove lethal for the organism that bears this change in its genetic code, or it can confer a certain 'fitness' for the organism in question," says Michael Steuer. Genetic adaptation is a progressive change in a species' DNA, its genetic code, that allows that species to compete more effectively for the resources in which it exists. "Whether you're talking about the progressive lengthening of giraffes' necks over millions of years, to allow them to compete more effectively for higher-hanging fruit in trees, the much longer fur of Arctic foxes to allow them to survive the brutal elements of that climate, or the selection of resistant bacteria in humans as a result of the use of antibiotics by our species, these accidental mutations can fortuitously confer better genetic preparedness within the environment or ecosystem in which that organism lives."
Michael Steuer goes on to say, "It's no different with Ebola. The more dominant this extremely dangerous virus becomes the better for Ebola, but the worse for mankind. So when Ebola underwent a genetic mutation, and a lower percentage of human beings could survive and eradicate the virus from our bodies, the virus took on greater dominance and a greater ability to survive from host to host, or human-to-human. It's pretty scary," says Steuer.