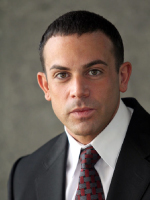 These transactions represent just a fraction of the potential the San Fernando Valley commercial market has to offer.
Woodland Hills, CA (PRWEB) October 23, 2014
"The San Fernando Valley commercial real estate market continues to show growth, particularly in the office sector," states Kevin M. Levine, EVP of commercial real estate brokerage Peak Commercial that specializes in commercial buyer / seller representation in retail, office building, industrial, land and REO commercial transactions (http://www.peakcommercial.com).
Recent sales activity over the past two quarters reflect increased activity in the Woodland Hills area, validated by multiple offers Levine received for the two assets situated along the western end of Ventura Blvd. "These transactions represent just a fraction of the potential the San Fernando Valley commercial market has to offer. Owner-users acquiring properties here hope to leverage the benefits of a strong local economy as this business district continues to expand and attract more investors," Levine observes.
Los Angeles County office vacancy rates continue to favor investors, and the Woodland Hills office market is heating up. Levine characterizes the market as "very active," with investors willing to pay a premium for commercial buildings. Peak recently participated in the sale of two key commercial assets at 2130 Clarendon Street and 23035-23030 Ventura Blvd., less than a mile apart from each other. Clarendon Street was listed at 5,403 square feet of available office space and Ventura Blvd. at 5,551 square feet of available office space, with both properties successfully closing within two weeks of each other at an average sales price of $329 per square foot. The Clarendon Street and Ventura Blvd. transactions represent just a few of the successful transactions Levine and his team have closed in 2014. The buyers in both transactions were owner-users utilizing SBA loans for the purchase transactions, according to Levine, that represented an emerging class of buyers taking advantage of a "healthy low-interest rate environment that has been a win-win-win for buyer, seller, and real estate professionals." Levine is optimistic that owner-users joining the market have clearly defined objectives in place to leverage both the tax benefits, revenue stream, and control of tenancy associated with their acquisitions. "It's good to see more involvement by owner-occupiers involved in recent transactions, states Levine. "It's healthy for the market right now, and hopefully ushers in an era of investor participation that will provided much needed stability to ensure strong equity and value in the San Fernando Valley market."
Peak Commercial is one of the entities in the Peak Corporate Network, headquartered in Woodland Hills, California. In addition to commercial real estate brokerage services, the Peak Corporate Network group of companies provide loss mitigation and workout services, residential real estate brokerage services, escrow services, 1031 exchange services, real estate financing, short sale services, foreclosure services and loan servicing. For more information, visit http://www.peakcorp.com.
The Peak Corporate Network is a brand that represents a group of related separate legal entities, each providing its unique set of real estate services.