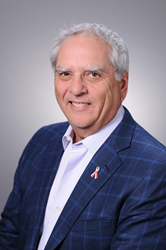 Rockville, MD (PRWEB) October 22, 2014
Dr. Steven N. Rice invites patients to celebrate Dental Hygiene Month this October by learning more about the causes and treatments of gum disease at his periodontal practice in Rockville, MD. Dr. Rice is certified to perform the LANAP® protocol, a revolutionary laser gum surgery that targets bacteria and infection below the gums while reducing the trauma and pain traditionally associated with gum surgery.
Bacteria and acids in the mouth combine to cause a sticky paste called plaque, which builds up around the gum line and between teeth. Brushing and flossing twice a day gets rid of plaque, along with professional dental cleanings twice a year. If it is not removed, it hardens into tartar and begins to irritate the tender tissues around the tooth roots. Inflammation leads to infection, and gums turn red, swell and hurt, making good oral hygiene habits difficult.
Patients who avoid brushing and flossing because of pain are in danger of allowing the disease to progress to more advanced stages. Pockets of bacteria form pulling the gums away from the teeth and destroying bone support. This bone loss causes teeth to become loose and in some cases, to fall out. When a patient is diagnosed with advanced gum disease, a periodontist will typically recommend a scalpel surgery. This procedure involves cutting the gums and peeling them away from tooth roots so that the area can be cleaned. Once the gums are stitched back in place, recovery time is between four and six weeks, but recession and root sensitivity often never go away.
At Dr. Rice's periodontal practice in Rockville, MD, patients may opt for laser gum surgery instead. Using the LANAP® protocol, Dr. Rice inserts the tip of the PerioLase® MVP-7™ laser below the gum line to clean and cauterize the area. Minimal trauma and bleeding lead to a recovery time of days rather than weeks, and because the procedure stimulates tissue growth, gums are much more likely to fully reattach in their original positions.
Patients in Rockville, MD who want to take advantage of Dental Hygiene Month by scheduling a consultation with Dr. Rice can find more information about his periodontal practice and laser gum surgery on his website.
About the Practice
Advanced Laser Gum Surgery- Institute of Washington is a periodontal practice offering patients personalized dental care in Rockville, Maryland since 1981. Dr. Steven N. Rice received a Doctor of Dental Surgery degree from the University Of Maryland School Of Dentistry. He continued his education as a General Practice Resident in the United States Army, where he was awarded a Medal of Commendation. He studied periodontics at the Medical College of Georgia and was recognized as a Diplomate of the American Board of Periodontology upon completion. Dr. Rice is part of one percent of dental professionals providing the LANAP® FDA cleared laser procedure for gum disease treatment. To learn more about Advanced Laser Gum Surgery Institute of Washington and their dental services visit their website at http://www.advancedgumsurgery.com and call (240) 747-7355.