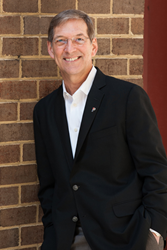 Washington D.C. (PRWEB) October 22, 2014
Russell W. Phillips, DMD honors Dental Hygiene Month this October by offering the LANAP® protocol. This revolutionary gum disease treatment uses a laser to target bacteria and infection so that patients in Washington D.C. no longer have to suffer the pain and trauma of traditional scalpel surgery. Treating gum disease early is critical because it can advance quickly and lead to tooth loss.
The primary origin of gum disease is a lack of good oral hygiene, although hormone fluctuations and tobacco use are also risk factors. Brushing and flossing twice each day prevent plaque from forming around the base of the teeth, but once plaque hardens into tartar, it leads to infection below the gum line. Tartar can only be removed by a professional dental cleaning. Dr. Phillips urges patients to schedule an appointment at his office in Washington D.C. before infection leads to advanced gum disease. Redness and tenderness are often the first noticeable symptoms, but as the disease progresses, pockets of pus form around the roots of the teeth and pull the gums away.
Dr. Phillips is qualified to perform the LANAP® protocol, which uses the PerioLase® MVP-7™ laser to target only bacteria and infection so that sensitive gum tissue does not incur as much damage. The laser cauterizes gums to minimize bleeding and trauma for a speedy recovery time, and the procedure stimulates tissue growth to enable gums to attach to the roots of teeth.
Patients in Washington D.C. who are concerned about gum disease and would like to learn more about the LANAP® protocol during Dental Hygiene Month this October can contact Dr. Phillips' office by phone or through his website.
About the Doctor
Russell W. Phillips, DMD is a general practitioner with advanced training offering personalized, comprehensive dental care for Washington D.C. gum disease patients since 1984. Dr. Phillips graduated from Penn State University and earned his D.M.D. dental degree from the University of Pennsylvania with honors. He later returned to the University of Pennsylvania for the Periodontal Prosthesis and Periodontics program. He continues his education and remains involved in many dental organizations. Dr. Phillips is part of one percent of dental professionals providing the LANAP® FDA cleared laser procedure for gum disease treatment. To learn more about Russell W. Phillips, DMD and his dental services visit his website at http://www.russellphillipsdmd.com and call (202) 350-4581.