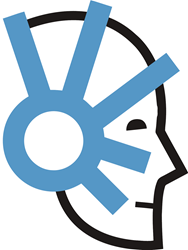 Customers are selecting us after quick trials recognizing the added value of BStriker´s ALTM when compared with other well known tools
Amsterdam, The Netherlands (PRWEB) October 24, 2014
On a day, to be disclosed soon via our communication channels, during the summit BStriker will draw 3 companies who will either win free SAAS licenses for a full year to a maximum value of US$50.000 or receive a significant discount of 75% or 50% for the first year with a maximum amounting to US$30.000 and US$20.000 each respectively. There will be no cash component given since we do not believe that cash will increase the level of quality assurance.
Recently a major credit card company signed up after only a few days of trial. They quickly recognized the added value of BStriker's ALTM after comparing this with other well known tools.
BStriker was founded in The Netherlands. BStriker bootstrapped until the end of 2013 at which point 3 angels stepped in and thereafter had one of the most successful crowd funding campaigns on Symbid, a Dutch based crowd funding platform, on which BStriker reached it's goal in just 5 public days.
"BStriker's ALTM has everything to be market disruptive" according to its founders Sergio Cusmai and John Berkeljon. It delivers revolutionary functionalities that are not yet available in the market. The testing departments get full control over the work, at hand, and it also increases the level of QA, development efficiency and saves cost and time. BStriker has seen that even the most mature companies recognize the added value of the test manager.
If you are interested in BStriker's story, feel free to give us a call for a meet up in Dublin.