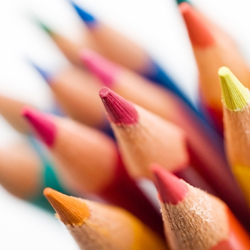 (PRWEB) October 29, 2014
SkillPath Seminars, the nation's leader in business skills training since 1989, is excited to announce a credibility- and confidence-building presentation coming to the local area. Business Writing and Grammar Skills Made Easy and Fun! is a unique public seminar designed to improve anyone's written communication skills in just two enriching and entertaining days. One of SkillPath's most popular courses, this valuable learning opportunity is designed to provide its audience with the technical skills and expert tips necessary for presenting a polished, professional communications image. Participants will learn how to write first-class documents—from the simplest memo to the most complex proposal—faster, more easily and with greater impact.
A marketing coordinator recently in attendance summed up her opinion of the course: "The seminar brought me up to date with current business writing trends. Things have changed since college. Plus, it's always good to get a fresh outlook on style and grammar issues that may differ from office opinion."
And now Business Writing and Grammar Skills Made Easy and Fun! is taking local enrollments. Seminar attendees will enjoy the chance to get away from the office for two days to learn from a professional trainer with a track record of expertise, a motivator and master of the written word who has trained thousands of business professionals of all levels in the finer points of spelling, usage, grammar, punctuation and structure.
Two fast-paced days full of fun and facts cover every facet of business writing, including transforming a blank page into a bold message … understanding the grammar ground rules … grabbing the reader's attention … persuading and getting results … avoiding embarrassing mistakes … spelling every word correctly every time … and editing and proofreading like the pros.
Who will benefit from this course? This event is not only for professional writers—the essential, "must-have" skills that will be covered will pay off for anyone who puts pen to paper or composes on a keyboard. From e-mail to corporate reports, any document can be improved with sharpened skills like these: How to make writing easier to understand and more interesting to read; confusing word pairs—how to use the right word at the right time; how to spot sneaky usage mistakes that can destroy credibility; how to spell even the trickiest words; how to point out errors to others in a tactful way that helps eliminate repeating costly and embarrassing mistakes; how to catch mistakes before it's too late by using professional proofreading techniques; and much, much more!
Another recent participant, a veteran writing professional, gave this review: "Great reminder workshop and new knowledge too! Broke down business writing in an easy way that was not intimidating."
The cost of this popular course is $399. Enrollment can be done by phone, e-mail or on-line. To sign up for classes or for more information on Business Writing and Grammar Skills Made Easy and Fun!, see http://www.skillpath.com. SkillPath also offers local seminar updates and special e-mail only discounts at http://www.skillpath.com/?emr.
About SkillPath Seminars:
SkillPath provides practical, convenient training opportunities for businesspeople who are ready to re-tool and re-charge their professional careers. SkillPath's unique brand of training enhances skills, saves time and money and contributes to career and organizational success. They accomplish all this through public seminars, customized on-site coursework and take-away training resources that keep careers on the grow. SkillPath has trained 10+ million people since 1989—at Fortune 500 corporations, small businesses, government agencies and not-for-profit organizations—and they promise a great learning experience at each SkillPath seminar. Their 100% money-back guarantee is proof of their commitment to everyone's success.