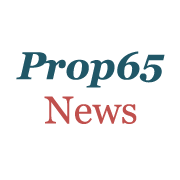 Prop 65 News makes demystifies Proposition 65, and makes Prop 65 compliance almost painless.
San Diego (PRWEB) October 23, 2014
Compliance & Risks, Ltd. will discuss regulatory trends in the U.S. and abroad for chemicals commonly used in consumer products, such as BPA, phthalates, lead, cadmium, formaldehyde, PFOA, TCEP and other chemicals of high concern throughout the world, along with jewelry, infant formula, food packaging, batteries, and toys, to mention only a few.
This regulatory update will help keep regulated companies informed about regulatory and legislative developments expected to take place in the 4th quarter of 2014 and shortly thereafter.
The presentation will be made by Global Consumer Product Expert Stacy Bowers, MILS.
Stacey has nearly 15 years of experience providing consultation on labeling, restricted substances, safety and testing to consumer products retailers and manufacturers, with a special focus on the apparel, footwear, jewelry and the toy industries.
Prop 65 News will discuss upcoming regulatory actions that may have a profound impact on many aspects of Proposition 65. The session will include very recent updates on the status of a regulation that may make significant changes to how Proposition 65 requirements and how the warnings are delivered. It will also include a rundown of seven new regulatory actions that California's Office of Environmental Health Hazard Assessment may take in the future. In addition,the webinar will discuss several recently listed chemicals that will soon be subject to Proposition 65 enforcement, and how companies can prepare for their new compliance efforts, and avoid potential bounty hunter lawsuits.
Prop 65 News publisher Jack Schatz will also discuss recently listed chemicals, and products that contain them that may soon face litigation.
Jack's involvement with Proposition 65 dates back to 1995, when Proposition 65 litigation was still a novelty. He joined Prop 65 News in 2000, and subsequently became the publisher in 2012, bringing a wealth of knowledge, experience and data regarding California's most unique and controversial environmental law.
Prop 65 News has been published continuously since July 1987. It is published by San Diego-based Cornerstone Publishing, LLC, which also publishes the Proposition 65 Handbook.
Compliance & Risks, Ltd. has been a leading regulatory publisher since the early 1970s. The company is based in Cork, Ireland.
Date: Thursday, October 30, 2014
Time: 8:00 PST, 11:00 a.m EDT