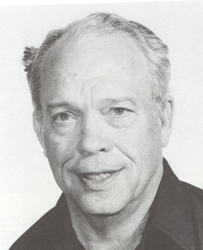 Chris Spahn, Kiski's Director of Athletics said, "The Hall of Fame recognizes Kiski's finest athletic leaders, coaches and athletes. The dinner and our football halftime event will be a nice tribute to inductees and their families."
Saltsburg, PA (PRWEB) October 23, 2014
John A. Pidgeon (deceased) was appointed Headmaster of The Kiski School in 1957 and retired in 2002. During his 45-year tenure, Mr. Pidgeon served Kiski boys in many different capacities. He was well-known as the head coach of Kiski's powerhouse swim teams, but he also coached football, tennis, track and cross country. Mr. Frank Boyden, Mr. Pidgeon's friend and mentor said, "Jack Pidgeon is a far-looking, ambitious person, and if hard work can produce the results you want, he will gladly supply that."
Charles L. Klausing was the Head Football Coach at The Kiski School from 1987-1993. During his tenure, Coach Klausing rejuvenated the football program and led his teams to three I.P.S.L. Championships in 1987, 1990, and 1993. Coach Klausing is also one of the winningest coaches in the history of college football and was inducted into the College Football Hall of Fame in 1998.
James Lafayette Marks Sr. (deceased) graduated from Kiski in 1903. He became the head football coach in 1914 and over the next 24-- established a legacy unrivaled by any high school football coach of that era. Many National Press sports writers considered Mr. Marks the most successful high school coach in the United States during those two decades. Coach Marks 1917 team was voted the United States Prep School
James Lafayette Marks Jr. (deceased) graduated from Kiski in 1933 and took over the reins as head football coach from his father, James Marks Sr. in 1939. During his time as coach, the excellence Kiski football had established since the early 1900s continued. Coach Marks coached many talented football players who continued to play college football after graduating from Kiski.
The 1969 Varsity Cross Country Team, led by Head Coach. John A. Pidgeon will long be remembered as the first team to capture the I.P.S.L. Championship. The team completed an undefeated season and also captured the School's first Westmoreland County Championship. The team's talented runners broke several course records that season. This was attributed to the team's steadfast mental and physical preparation.
The 1981 Varsity Soccer Team through fine coaching and immeasurable team effort compiled an overall record of 13-4. The success of the team brought new attention to the soccer program and strengthened Kiski's unyielding athletic tradition. The team set School records for victories in a season with- 14and goals in a season with 59--. Head Coach, Mr. John Meal, had high aspirations before the season begun and was not disappointed by this group of hard working young men.
The 1982-83 Varsity Wrestling Team will long be remembered as the first team to capture the I.P.S.L. Championship. The team went undefeated in league competition and finished the season with an overall record of 15-2-2. Head coach, Mr. Michael Brown, credited the team's success to their hard work and diligence in practice and in the weight room, allowing this group of fine young men to reach heights no Kiski wrestling team ever accomplished.
Kiski will be holding a Hall of Fame Dinner at The Kiski School on Friday, October 24, 2014, to recognize these gentlemen and their accomplishments. The families of the deceased inductees will accept the awards on behalf of the inductee.
On Saturday, October 25, 2014, the inductees will be recognized at the Varsity Football Homecoming game at halftime. The Kiski Cougars take on Western Reserve Academy at 2:00 p.m.
The Kiski School, a premier boarding and day school, located 30-miles east of Pittsburgh, celebrates 127 years of preparing young men from grades 9-12 and post graduates to succeed in college and in life. Kiski is known for expertise in educating boys. For more information about Kiski and its academics and athletics, visit http://www.kiski.org.