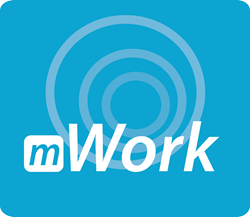 Atlanta, GA (PRWEB) October 28, 2014
nuVizz aims to help businesses reduce operating costs through the effective application of mobility. According to Guru Rao, CEO, there are tremendous opportunities for approaching work more productively and efficiently, in real-time, while differentiating customer and employee experiences.
Traditionally, business mobility was focused on mobile user interfaces for back-office systems rather than mobilizing work by design. Hence, to strategically mobilize your business, organizations had to build in-house or hire a consultant to help. nuVizz takes a unique approach to addressing this issue called "Mobile Work by Design" or "mWork". It targets mobile information workers whose work processes are cumbersome or manually intensive, and tools of choice are Smartphones and tablets.
mWork is about designing work processes for mobility from the ground up, which has the power to change the way work is done—making it more efficient and real-time, while elevating the customer experience.
About nuVizz Inc.
nuVizz Inc., headquartered in Atlanta, Georgia, provides complete mobile business software solutions and Supply Chain consulting services. nuVizz's approach to Enterprise Mobility is unique as it focuses on providing an end-to-end mobile solution for enterprises built on its mobile platform (mCore). The consulting practice offers services in the areas of Enterprise Mobility and Supply Chain and Logistics. We can lay out the mWork value propositions for any of your mobile initiatives. To learn more, visit http://www.nuvizz.com.