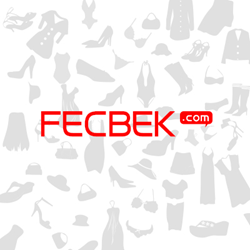 (PRWEB) October 24, 2014
Today, Fecbek, a well-known garment manufacturer and retailer, has delightedly unveiled its new series of super quality dresses for autumn. All the company's new products are fashionable; they are made with special care by experienced workers. Also, these elegant items are offered with affordable prices.
The company's fresh products are thin, soft, light and smooth. They will absolutely make a female romantic and charming. With the company's wonderful outfits, one will add more beauty in the warm autumn. In fact, this company offers its worldwide customers a wide range of cheap and fashionable dresses, all of which were designed by the renowned designers with a decent concept of fashion and beauty. More importantly, the company's items are made with magnificent cloth according to the highest quality standards. Therefore, they are very comfortable to wear so that it will make every pore of the customer's skin breathe without difficulty and the skin at ease. It has won thousands of hundreds of reputations from its worldwide customers. All of the company's new items are definitely the best choices that a customer can get. In order to find out more, please visit http://www.fecbek.com/womens-dresses/.
About Fecbek.com
Fecbek.com is a leading online retail and wholesale store specializing in selling clothing, shoes, bags, wedding and occasion dresses, Cosplay, costumes and beauty products. With a wide selection of products at a low price, the company has been universally recognized for honesty, high efficiency and thoughtful services; it has built a long-term relationship with many customers.
For more information, please visit http://www.fecbek.com/.