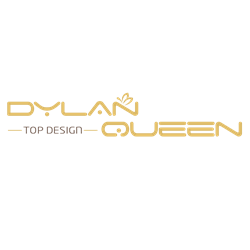 (PRWEB) October 25, 2014
Dylan Queen is one of the most reliable online suppliers in the fashion field. Recently, the firm has added more than 200 brand new wedding party dresses to its product line. All of these amazing products are offered with big discounts now, up to 62 percent off; the deadline of this special offer is October 31.
In the current promotion, clients across the world can also get discounted shipping costs. It is true that Dylan Queen's fresh items are well-designed according to the latest fashion trends. The company is trying its best to help people who are eager to shine in the crowd.
The main intention of Dylan Queen is to help every lady get high quality special occasion gowns at the lowest possible rates. To meet different requirements, its products are available in several colours and styles.
"It is wise for customers to buy special occasion gowns in our online store. Our newly revealed wedding party gowns are beyond tradition. All of them are made from high quality fabrics, and I think they will be hot in the international market. What's more, our online workers are always ready to help all ladies who are in need of suitable special occasion outfits," the company's marketing specialist says. He is very happy when talking about the Dylan Queen's new products.
About Dylan Queen
Dylan Queen is a reliable dress company. At its one-stop website, it offers a wide variety of chic dresses, including prom dresses, wedding party dresses, bridesmaid dresses, formal dresses, etc. Its aim is to provide worldwide customers with fashionable gowns at acceptable prices. It frequently updates its website with new assortments.
For more details of the company and its products, please visit http://www.facebook.com/iDylanQueen or http://www.dylanqueen.com/wedding-party-dresses/.