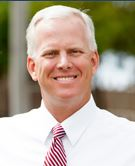 "Protections like Prop 13 are largely enacted by the Assessor and when I am in office I will make sure they are fully implemented," said John Morris.
Los Angeles, CA (PRWEB) October 24, 2014
In another sign of growing momentum as the election approaches, Los Angeles County Head Deputy District Attorney John Morris was endorsed strongly for Assessor by the Los Angeles Daily News.
"Every paper that backed me in the June primary has now renewed and in many cases strengthened their endorsement for my candidacy in the general election," said John Morris. "It is very exciting to have their support along with that of the voters as vote-by-mail ballots are being cast."
In the June primary, a crowded field outspent Morris four-to-one, yet on the strength of the endorsement of every major newspaper taking a position in the race and his plan to permanently protect taxpayers, remove politics from home valuations, and cut unnecessary spending so precious tax dollars can be spent on schools, roads and police, Morris went on to earn his spot in the November election by a wide margin.
"We have completed millions of voter contacts so far since June. It is clear that home owners, families, small businesses, and most importantly voters from across Los Angeles County understand that I am running to protect them," explained Morris. "I have spent 24 years clearly applying the law and protecting crime victims. I will clearly apply the law and protect taxpayers as Assessor."
In addition to his endorsement in the general election by 10 major media outlets, Morris recently announced the endorsements of dozens of elected officials including San Fernando Valley political legend retired Assemblywoman Paula Boland.
"Los Angeles County throughout the last forty years has been an epicenter of common sense taxpayer protections and open government reforms and many of the leaders of those reforms are backing my campaign because I will bring those type of leadership to the Assessor's office," said John Morris. "Protections like Prop 13 are largely enacted by the Assessor and when I am in office I will make sure they are fully implemented."
For more information on the Los Angeles Daily News Endorsement, go to http://www.dailynews.com/opinion/20141017/john-morris-for-los-angeles-county-assessor-endorsement.
ABOUT JOHN MORRIS FOR LOS ANGELES COUNTY ASSESSOR
John Morris is a veteran 24 year prosecutor and currently a Head Deputy District Attorney for the Los Angeles County District Attorney's Office. He is the only candidate for Assessor to hold a real estate license and be a published expert on real estate law. He and his wife, Mary, are raising their children in the San Fernando Valley where they are active in their local community and church. For more information go to http://morrisforassessor.com.
John Morris is endorsed by the Howard Jarvis Taxpayers Association, Governor George Deukmejian (retired), the Los Angeles Times, the Los Angeles Daily News, the Los Angeles Register, the Pasadena Star-News, the Long Beach Press-Telegram, the Torrance Daily Breeze, the Whittier Daily News, the San Gabriel Valley Tribune, the Antelope Valley Press, Santa Clarita Valley Signal, Los Angeles District Attorney Steve Cooley (retired), California Correctional Peace Officers Association, Los Angeles Police Chiefs Association, the Association of Deputy District Attorneys, the Glendale Association of Realtors and hundreds of community leaders to become the next Assessor for Los Angeles County.