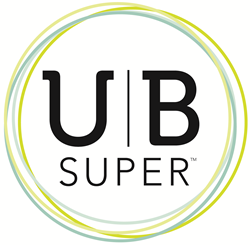 After using UB Super for five months, Austin is finally sleeping through the night, has all-day energy and is growing fast. His nutritionist is on board too, and says that UB Super gives him the complete vitamin B profile plus the iron he was lacking.
Wilmington, NC (PRWEB) October 23, 2014
UB Real today announced that it has named Austin and Dawn Nelson as ambassadors for its UB Super protein superfood nutritional shake. Other ambassadors for the product include standup paddleboarding (SUP) world champions Connor Baxter and Travis Grant.
When Wilmington, North Carolina couple Dawn Nelson and her husband Rick found out in 2011 that they would be having a baby boy, they were overjoyed. Their daughter Emma, now nine, would have a sibling and Dawn and Rick would have the son they always wanted. "We didn't know what God had in store for us, as we just wanted a healthy baby boy like every parent does," Dawn said. That was not to be.
Austin was born with Down Syndrome and a heart condition called AVSD. Instead of two valves, his heart only had one, and there were holes above and below it. When Austin was only six months old, the new parents made the difficult decision to allow Austin to have open heart surgery in Chapel Hill. This would be a difficult choice for a parent of any child to make, but as Austin was still so small and fragile "it was a very scary thing for us to go through," Dawn said.
Though he came through the procedure and the surgery seemed to be successful, trouble was looming. Just two days after Austin's operation, his heart stopped. The Nelsons stood by feeling helpless as doctors fought to save their son. Austin's heart re-started, but complications followed, and Austin remained in hospital for two agonizing months. "He pulled through because he's a fighter," Dawn said.
Once Rick and Dawn received clearance from the hospital to take Austin home, they were presented with a new set of challenges. His diet was restricted and the rice and oatmeal that they blended into a honey-like consistency gave him painful constipation, which meant a lot of sleepless nights for everyone in the house.
To help Austin recover from his surgery, Dawn decided to put him on a vegan diet. As with many babies, however, and particularly those with Down Syndrome, Austin was very picky about what he would and wouldn't eat, making it hard for the infant to get the nutrients he needed.
Dawn's friend Erin Hogston suggested that she and Austin try UB Super, a protein superfood nutritional shake made from whole foods by Wilmington-based company UB Real, for which Erin is an ambassador. Dawn experimented with mixing the vegan-friendly UB Super powder, which contains 10 superfoods, fulvic minerals, organic vitamins and 15 grams of complete plant-based protein, with various fruits, vegetables and milk substitutes. She soon found a combination that Austin loves: one scoop of vanilla UB Super with peaches, mango, avocado and almond milk. Dawn also drinks a UB Super shake every day and UB Real founder Scott Kanyok recently named her and Austin as the brand's first mother/son ambassadors.
Soon, Austin's constipation went away, perhaps due to the prebiotics and probiotics with digestive enzymes in UB Super shakes. And with such a broad range of nutrient dense, non-GMO ingredients in his smoothies, Dawn is confident that her son is getting all he needs to thrive from his new favorite meal.
"After using UB Super for five months, Austin is finally sleeping through the night, has all-day energy and is growing fast," Dawn said. "His nutritionist is on board too, and says that UB Super gives him the complete vitamin B profile plus the vitamin B-12 and iron he was lacking before."
Despite all the challenges he has faced in his young life, Austin has come out the other side with a contagious smile. Like many toddlers, he loves swinging, reading with his parents and sister and playing with his top toy - a little red ball that he takes everywhere. "He's the happiest little boy," Dawn said. "But when he's ready for his UB Super shake we'd better have it ready!"
About UB Real
UB Real aims to be the leading trusted brand of protein superfood and super care products designed for real life to help improve and protect human health and the environment. The company currently offers two flavors of its protein superfood nutritional shake – vanilla and chocolate in non-GMO vegan-friendly plant-based varieties and soon to launch grass fed whey with plant based proteins. At the heart of UB Super's culture is The Good Loop Promise – the company's philosophy for making choices that are better for people and better for the planet. For more information, please visit http://www.ubsuper.com.