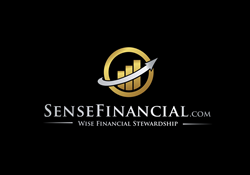 Truly designed for freelancers, who prefer flexibility and self-control, a 401k for self employed allows plan holders to take full control of their accounts.
Los Angeles, CA (PRWEB) October 30, 2014
On September 4, 2014, the Freelancers Union announced the result of their latest survey in an article. The survey found that more than 53 million Americans are working as freelancers, either part time or full time. This means 34 percent of the entire workforce is now breaking away from the traditional corporate scenario.
The growing trend of freelancing work presents Americans the opportunity to be their own boss and work on their own schedule. The flexibility, however, comes with the lack of the traditional corporate employee's benefits. Retirement planning, for example, can be a challenge for independent workers. Unlike corporate employees, they don't have access to employer-sponsored plans. Some workers chose to set up an IRA, either simple IRA or IRA LLC with checkbook control. This allows them to take advantage of the tax benefits. However, with an IRA, account owners are only allowed to contribute up to $5,500 a year.
Sense Financial recommends 401k for self employed individuals as an alternative solution for retirement saving. Those who do freelancing work, even only on a part-time basis, are qualified to set up a 401k for self employed, or Solo 401k.
This ultimate retirement plan presents several benefits to help workers save for their future. The first is the high Solo 401k contribution limit, which allows up to $52,000 in contribution in 2014. Plan holders who are at least 50 years old can also make catch-up contribution of $5,500.
Truly designed for freelancers, who often prefer flexibility and self-control, a 401k for self employed allows plan holders to take full control of their accounts. Freelancers can now act as the trustee of their retirement funds, and forgo the needs for a professional custodian. Solo 401k with checkbook control allows them to make investment as easily as writing a check, without getting approval from a third-party.
As unstable income is a part of freelancing work, a 401k for self employed also offers some flexibility to plan owners. The contribution is entirely discretionary. Which means for difficult years, freelancers can choose to suspend contribution to the plan, or contribute as little as they like. In case of urgent needs, a Solo 401k loan option is also available. With this feature, plan holders can borrow up to $50,000 or half of their account balance for any reason.
Sense Financial is California's leading provider of retirement accounts with "Checkbook Control": the Solo 401k and the Checkbook IRA. Over the years, they have assisted hundreds of clients to obtain checkbook control over their retirement accounts while providing them with the ability to invest in virtually any investment class, including real estate, private lending, mortgage notes and much more without the need for custodian approval.
To learn more about Solo 401k, please visit sensefinancial.com