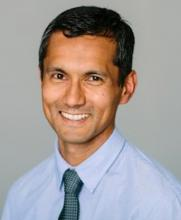 The fact is that 40 is not the new 30 when it comes to fertility. Your eggs are exactly as old as you are.
Vancouver, Canada (PRWEB) October 24, 2014
A recent study in the medical journal Lancet (4 October 2014) recommends that all women in their 20's or 30's should have the chance to freeze their egg in case they want a child later in life. In response to demands from their female employees, Facebook and Apple are now offering health coverage for freezing and storing eggs to women who want to delay child bearing. In Vancouver, Olive Fertility Centre has been seeing a growing number of younger women seeking to freeze their eggs and have created an Egg Freezing video.
A few years ago, this option wouldn't have been available as eggs usually didn't survive the thawing process. According to Dr Gary Nakhuda, a fertility specialist at Olive Fertility, a new technique called "vitrification" has changed everything. "With vitrification, the eggs are frozen so quickly that damaging ice crystals don't get a chance to form. This makes them much more likely to survive thawing at a later date. However, this technology is very new and there's no guarantee that the eggs will lead to successful pregnancy when they are implanted via IVF years later."
A 2012 Stats Canada study shows that infertility rates in Canada have almost doubled in the last two decades. This is in part due to the fact that, on average, women are starting their families later in life. Currently, the average age of women having a first birth in Canada is 30 years of age and 24% of all births are to women over 35.
Not only does the quantity of eggs decline as a woman ages but the quality declines as well. Poor egg quality leads to a higher rate of infertility, more frequent miscarriages, and a greater risk of chromosomal disorders in the offspring.
"I see women in their late 30's and early 40's who exercise, eat well and look young for their age, and they can't understand why they are having trouble getting pregnant," says Dr Nakhuda. "The fact is that 40 is not the new 30 when it comes to fertility. Your eggs are exactly as old as you are. This is why Olive created a video explaining egg freezing. We want women to know what's involved in freezing their eggs."
"But even though this technique is very promising, it shouldn't be considered fertility insurance," cautions Dr Nakhuda. "Unfortunately, even freezing numerous eggs cannot guarantee that a healthy pregnancy will always be possible. However, recent evidence suggests the success of egg freezing is now on par with traditional IVF, and is especially favourable in women under 37."
The process begins in exactly the same way as traditional IVF, which involves injecting medications that stimulate egg growth to the point they can be harvested. However, instead of fertilizing the eggs with sperm, they are frozen unfertilized, and stored until a woman is ready to conceive sometime in the future. At that point, the eggs are thawed and fertilized to hopefully result in viable embryos that can then be transferred into the uterus.
While egg freezing is not a sure thing, some women feel that it eases the pressure of trying to find Mr Right or allows them to complete their education, pay off their student loan or pursue that career opportunity without feeling overwhelmed by the ticking of their biological clock.
Olive Fertility Centre is one of Canada's largest fertility clinics, offering an advanced IVF lab, personal care teams and innovative programs that include the Embryoscope, specialized genetic testing, egg freezing, and prenatal NIPT testing.