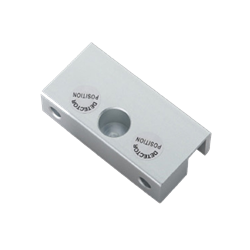 (PRWEB) October 23, 2014
Locks-Magnetic.com, a leading supplier of exit buttons from China, has announced its special offer for Emergency Break Glass Switches. The company is now providing great savings, from 10 to 40 percent off, for all its practical items.
"All people can get a discount before October 30. Many customers are very satisfied with our top quality items. Not only do we have some of the best emergency break glass switches on the current market, we also have a team of industry experts. Their vast knowledge and rich experience enable them to make what customers actually want," the company's sales representative says.
Locks-Magnetic.com is proud to serve customers from every part of the world. Every review from its clients is taken lightly. The company's experienced designers often communicate with worldwide customers via the Internet. Hence, it can always offer customer-oriented items for clients from all over the world. Its cheap emergency break glass switches are no exception.
Some detailed information about the company's emergency break glass switches is as follows:
1.Operation: push the button;
2.ABS shell;
3.Color:silver;
4.N.O/N.C optional;
5.Operating voltage: DC220V or DC24V
6.Operating current:5A(220V), 8A(24V)
7.Operating temperature: -10°C-55°C
8.Humidity:less than 95%RH
About Locks-Magnetic.com
Locks-Magnetic.com is a leading online store of high quality magnetic lock products. The company also provides many different exit buttons, plastic exit buttons, stainless steel exit buttons, DDA exit buttons, key switch exit buttons and break glass switches. With an aim of offering the most affordable and convenient products, the company often announces new innovative products. In addition, it launches big promotions at its one stop website frequently. Customer service is the top priority of this professional supplier.
More details about the company and its high quality products can be found at http://www.locks-magnetic.com/Switch/.